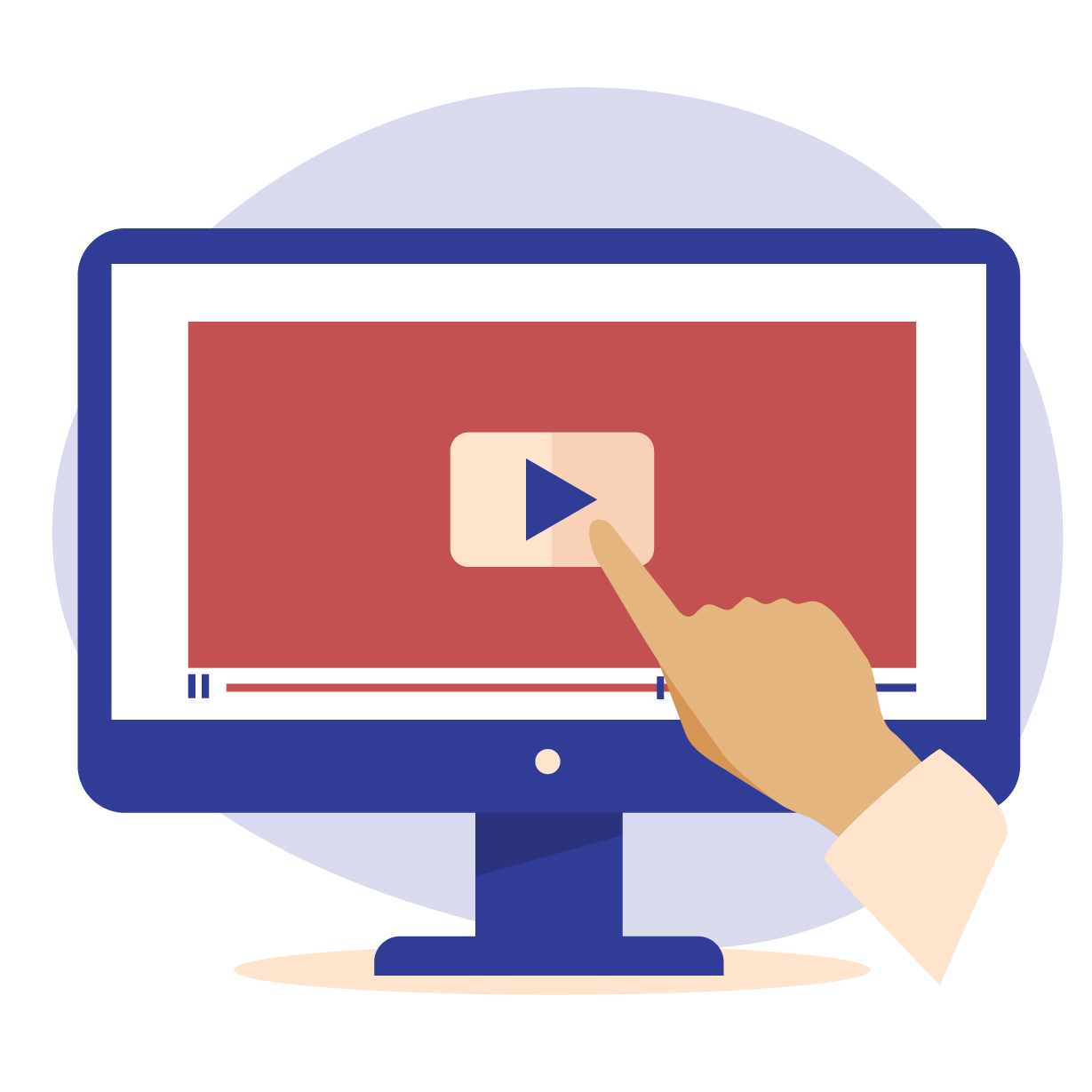 You might be familiar with SEO (search engine optimization) when it comes to Google search results – but there's another platform that closely rivals it. YouTube, the world's largest video hosting website, and the second largest search engine, hosts millions of videos. Content creators have intense competition when it comes to ranking highly on search results. If you make online videos, you might be wondering how to get your videos noticed by viewers among an endless web of other creators. Without SEO, uploading a video can feel like adding just a tiny droplet to an ocean of content. To optimize your channel so that it ranks higher in search results, you have to take a strategic approach. Here are the top ten tips to hone your channel for YouTube SEO:
1. Write Your Own Captions and Transcriptions
If you've ever seen YouTube's auto-captions on a video before, then you are already familiar with how inaccurate they can be. Since search engine bots are unable to watch videos, they rank content based on the text of captions. This means that if you upload auto-generated captions to your video, the bots can only rank it based on this inaccurate and often misleading information – even worse, your channel could be mistakenly flagged as spam. Writing captions yourself will ensure that the transcription includes the relevant keywords that will help your videos rank higher in search results. 
Most creators don't have the time to spend writing captions for their videos, despite it being the least expensive and most accurate option – in this case, you can hire a professional to caption your videos for you. While this route is more costly, it has the payoff of ensuring that your subtitles are accurate and transcribed quickly. With closed captioning, search engine bots will have an easier time finding the keyword phrases that will boost your video's ranking.
Adding captions has even been shown to increase user engagement with your content. Accurate transcriptions will ensure that the bots crawling over the text of your video can understand its content. Perhaps the biggest benefit of precise closed captioning is that it promotes inclusivity by making your content accessible to those who are deaf or have hearing issues. It also allows people to view your content in locations where the sound must be muted, like a study space or public area. In summary, accurate transcriptions equal more subscriptions.
2. Make Your Content Internationally Accessible
With English subtitles, only English speakers can watch your videos – but why stop there? Translating your captions into other languages makes your content more accessible. Not only will it allow for more users to view your content, but it will let search engine bots index your video for multiple languages. This makes it so that your content can appear among search results in other areas of the world, which will net you more viewers and subscribers. Since English is the dominant language on the platform, translating your captions into other languages means reduced competition among those search results; that provides more opportunity for your videos to rank higher. Take full advantage of this opportunity to expand your viewer base, and optimize your channel's SEO by including multilingual subtitles and transcripts. 
3. Optimize Your Description Box
Another location where search engine bots sort content is the description box; with a maximum of nearly 5,000 characters, there is a lot of room to optimize it for better search results. Rather than simply keyword stuffing (a practice that will alienate viewers, and can even get your channel penalized), insert a transcript of your video to help it get indexed accordingly and ranked more highly. This will make it easier for search engine bots to comprehend the content of your video and sort it among other relevant ones.
Keep in mind that YouTube only displays the first 157 characters of the description box before users must click "read more", so make these initial words count – in other words, front-load the most vital information, like your chosen keywords.
The description box is what people see underneath your title in search results, so try to answer the query of the user in the initial sentence. Phrase it in a way that will encourage the viewer to click on your video and continue watching your content. Write a punchy, short sentence to show the viewers your personality and set your channel apart from the others. Remember that you are writing to humans, not robots, so try to compel them while still staying true to the substance of your video. Sorting information into an easily digestible format helps viewers understand your videos – it also simplifies the process of writing a description box. 
There are a few trends that have proven to attract users and increase CTR (click-through-rate): step-by-step videos, simple tutorials, and lists, depending on the industry your content focuses on. CTR refers to the percent of users that click your video from the list of other search results, and it directly signals to YouTube that your content is an authoritative source. A high CTR tells bots to rank your video higher. For longer videos, you can include timestamps to certain questions in your description box; users will be thankful for the time that you save them and may be more likely to subscribe or leave a positive comment.
4. Include Relevant Keywords That Are Optimized for High Search Volumes
The keywords that will help your channel rank are dependent on the type of content you are posting. Search engine bots are savvy to the practice of keyword stuffing, which just means repeating keywords over and over in hopes that it will boost your rankings. Instead, only use relevant terms, and don't overdo it. Narrowing down which keywords will boost your rankings can be done for free using tools such as:
YouTube's analytics tool

Google AdWords Keyword Planner

Google Trends
These tools will help you see which search queries are the most popular. Use search suggestions to find out what content people are looking for. Similar to Google search results, the YouTube search bar will show suggested inquiries that indicate popular searches. This shows you the terms that users are searching most often – this can help narrow your focus on which keywords to target.
You can also browse your competition to see which keywords they are focusing on that garner them success. Check out a popular channel that creates similar content to yours, and look at their most popular videos. The keywords in their title, description box, and tags will reflect the trends that you may want to follow. If you copy the keywords of your competitors, you may show up in the "Suggested Videos" section of the sidebar, which will attract new viewers who already enjoy your type of content. After you've determined your target audience, you can select which keywords to hone in on. It might seem tempting to include irrelevant keywords with high search volumes in your descriptions, but avoid this practice – it will only hinder your SEO, not help it. Instead, use corresponding keywords that will assist the search engine bots trying to index your video with relevant searches, especially when these phrases are consistent among your title, description box, and tags.
One small tip that will help your rankings is to rename the video file itself after your selected keyword; bots will crawl over this text and find it to be relevant, therefore ranking it higher in search results. 
5. Choose Keywords With Low Competition
This is not to say that you should select the most obscure phrases – but if your channel doesn't have many subscribers, and you target a keyword with an extremely high search volume (like makeup tutorials or music), then your content will be buried among thousands of other videos. Search queries with high competition can be difficult to rank against, so you should try to choose keywords and phrases with lower search volumes. Using the aforementioned analytics tools, you can judge how much competition you have among different keywords.
Every industry is different, so selecting how competitive a keyword you want to go up against is a personal choice – it depends on how many subscribers you have, how many views your competition is getting, and how optimized your content is for search results.
Try searching your phrase in Google and see how many video results it gets; if that number is in the millions, you might be better off picking a lower volume keyword; it gives your channel a fighting chance. That being said, picking too low of a search volume will result in fewer people seeing your videos since not many users search for that selected term. Optimizing your content for a keyword that only gets ~30 searches per month will not generate a lot of subscribers. Pick a term with at least several hundred searches per month, although this number can change according to your viewer base. Draft a list of keywords that you want to focus on, and be sure to include them among different areas of your content.
6. Say Your Targeted Keywords Out Loud in Your Video
After you've researched which keywords will get you the most views, you can optimize your content by saying them aloud in your video. Matching your spoken words with a transcript that includes relevant keywords and phrases will place your content at the forefront of search results. By speaking your keywords out loud, you will make certain that they appear in both your captions and your transcript. Again, keyword stuffing will be obvious to both your viewers and search engine bots – you can vary your keywords slightly so that it doesn't seem like spam to the bots that crawl over your text. Only say keywords in your video when it is natural to do so, and not too often, or it will seem robotic and forced.
Try to speak your chosen phrases 2-5 times, especially near the beginning of the video. It will ensure that the content of your video matches the keywords you are targeting.
7. Prioritize Viewer Engagement and Audience Retention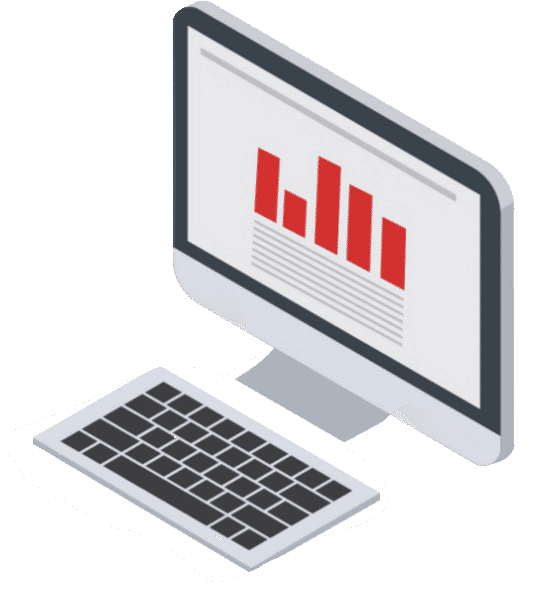 For YouTube to judge the relevance of your content, it relies on user responses. There are a few ways you can structure your videos to gain more subscribers. One is to post regularly – you can create an upload schedule so that your viewers know when to expect new content from you. Posting fresh videos every week keeps your channel relevant and your subscribers happy. It will also increase your watch time, which refers to the time people spend watching your videos. It's the seconds and minutes that count here, not the percentage – short videos (2-5 minutes), even if they are watched to the end, will have less watch time than a longer video (15-20 minutes) where people clicked away after 10 minutes. Longer videos consistently rank better, so generate content that allows for increased watch times.
Another measure that YouTube looks at is session watch time. This refers to whether your viewers remained on the platform or closed the browser after completing your video. If your content encourages viewers to stay on the website and watch more videos, it will boost your SEO; conversely, videos that take your viewers away from the website will hurt it. You may want to avoid promoting other websites that will result in people clicking away from YouTube to increase your session watch time.
Finally, when it comes to viewer engagement, there is also user intent. It measures how accurately your content matches up to the search query of viewers. Think about the results that appear when viewers search a term like, how to create perfect winged eyeliner. Rather than using this exact phrase as your title, try answering the question instead, and putting the search term in the description box. Your title might be something like, Stunning Winged Eyeliner made Easy. It will give viewers the answer they are looking for without being redundant – search engine bots can spot the difference.
Another important factor that search engine bots will consider is the likes to dislikes ratio. If people are not enjoying your content or found it to be irrelevant to what they were searching for, they may leave a dislike on your video. This will hurt your channel's SEO. This measure reflects how important it is to authentically optimize your video, rather than using the most searched terms that have nothing to do with your content. Quality videos that entertain users are essential for increasing SEO, and there is no way to cheat it. Don't lose sight of the importance of original and engaging content in your quest to optimize your videos.
Comments are another indication to bots that users are enjoying your channel. Encouraging your viewers to like and comment on your videos will help it rank higher. Better yet, if a user subscribes after completing your video, that is a big signal to YouTube that your content is an authoritative source.
Including a CTA (call-to-action) in your videos will remind viewers that engaging with your videos will directly help your channel. While it may feel preachy to ask people to subscribe after every video, remember that viewers who enjoy your content want to support you. Requesting your viewers to like, comment, and subscribe to your channel will boost user engagement, and in turn, your SEO. 
8. Make an Enticing Thumbnail
Don't underestimate the power of YouTube thumbnails – viewers will judge them the way they judge a book by its cover. You can choose from one of the three frames that YouTube automatically grabs from your video, or upload your own. Pictures that feature faces and lively expressions tend to get more clicks, so it's usually better to create a thumbnail yourself rather than relying on one that is auto-generated. Make a thumbnail that reflects your target keywords and phrases; for example, if you have picked gaming as your keyword, use a thumbnail that shows an intense expression, and a video game controller in the frame.
A thumbnail is a place where you can give viewers more information about the tone of your video – many content creators use emojis to convey the mood of their content. Accurately representing your keywords in as many ways as possible will strengthen your YouTube SEO. An interesting thumbnail will boost your CTR because it will compel more users to click on your video rather than keep scrolling. If your thumbnail does not grab attention, users may scroll right past it, hurting your CTR and causing you to fall further down in the rankings. Thumbnails that feature facial close-ups and other pictures relevant to your title will encourage viewers to click on your video.
9. Promote Your Content on Other Websites
YouTube is a highly competitive platform with hundreds of thousands of other content creators. Why not venture outside the box and find other websites where you can promote your content? Sites like Reddit and Quora are platforms where users go to find answers to specific questions. If your content is informational or can supply the user with an interesting answer, look for relevant posts that you can use to link back to your channel.
People will get annoyed by spam and irrelevant promotions, but if your video genuinely provides them with what they're looking for, they may be willing to watch it, and even subscribe to your channel. It's a great way to find users who will provide high-retention rates since you already know that they are interested in your type of content. You can post your video more tastefully than linking it in a response – try to answer their question using text, and place the link naturally within the post so that people will be enticed to click it, without feeling like they are being advertised to.
Another way to promote your video on other platforms is to encourage your subscribers to share your content across other forms of social media;
Sites like

Facebook and Twitter contain users that may be unaware of your channel until it's shared by your loyal subscribers.

If you have a website, you can embed your videos in blog posts.

It lets you branch out to a wider audience and potentially net more viewers from other sources. It also signals to YouTube that your content is high-quality, and will increase your rankings.

Promote your channel outside of YouTube to draw more viewers to your videos.
10. Make Playlists
Organizing your content into playlists will make it easy for users to keep watching your content. It's another way to increase viewer engagement since your videos are shareable in multiple bundles, rather than singular pieces of content. Create playlists that are relevant to your chosen keywords. You can use the end screen of your video to include links to other videos in your playlist; if the content is relevant, the same viewer may go on to watch several more of your videos.
The best part about playlists is that they automatically play the next video in the queue, which makes it easy for viewers to remain on your channel. This boosts your session watch time as well as your SEO because search engine bots will recognize your channel as an authoritative source of information. Don't lump all your videos into one giant compilation – instead, choose 4 or 5 relevant videos with a consistent theme or topic so you can group them in a playlist. Aim to create an array of playlists so viewers can select one that suits their interests. By increasing your views, YouTube will recognize that your channel is both entertaining and engaging, and rank it more highly in search results.