Here is what a few of our clients have to say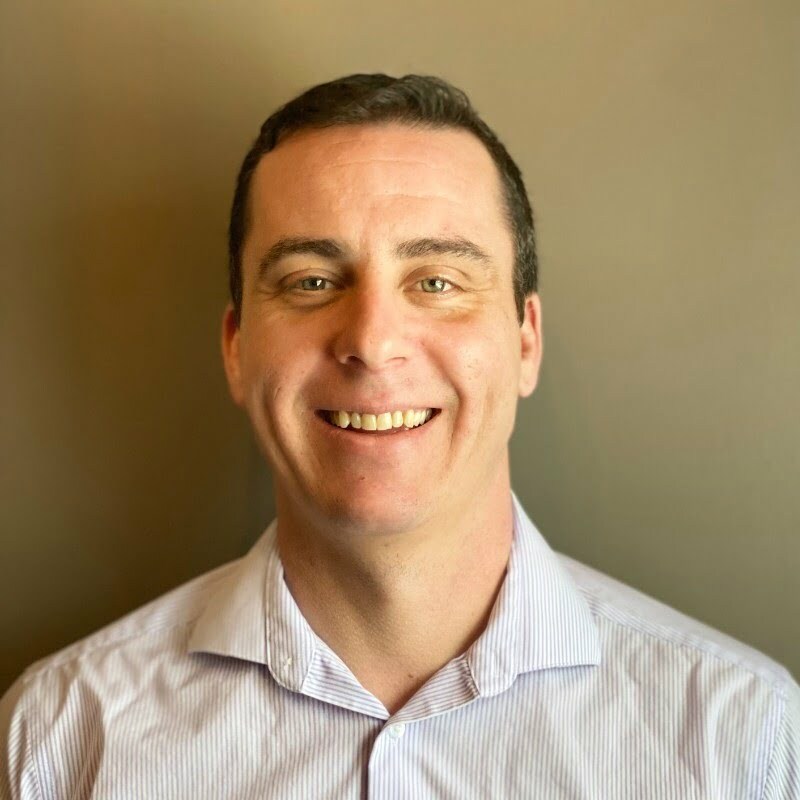 As a result of First Rank's efforts, call volume tripled for service work. Our website has become significantly more searchable, which has increased site traffic. Looking at our keywords, we appear in two postings on the first page and high in local results. We're ranking quite high for all of the search items we wanted to rank for. The positive results were instantaneous.
- Daniel Hartley - Powertec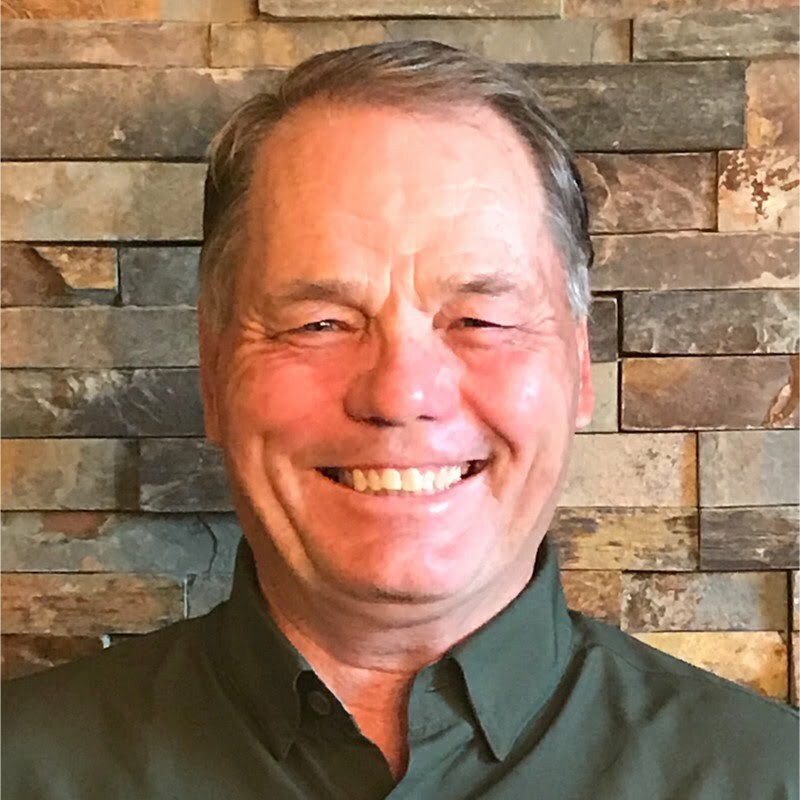 We had incredible results for the SEO project including several hundred thousand views. We also sold $150,000–$200,000 worth of product as a result of First Rank's SEO efforts. Additionally, three of the articles that we wrote are now on the first page of Google. As a result, we've had a number of inquiries, particularly in the last couple of months, and several of them will result in significant sales. They're a great team to work with... The analytics report that they provide every month is great. Whenever I ask them to do something, it's typically done in 24 hours. We communicate via email, text, and phone, and we also meet face-to-face periodically.
Ted Cullen - QuikTherm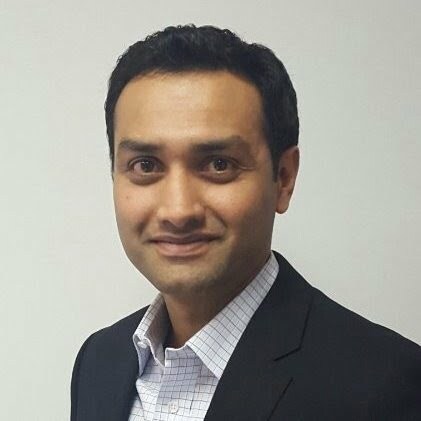 We continue to be satisfied with their services and the results. The work that Jacob and his team is doing has provided us with phenomenal traction. Before working with them, we were hovering around page two or three on a dozen keywords that were important to us. Now, we're consistently ranking either one, two, or three on all the keywords and key searches that we wanted to be ranked on, which has been huge. We've also seen our numbers go from an average of 10 requests per month to about 30. It's been a great partnership.
- Gaurav Bhatt - PrintPro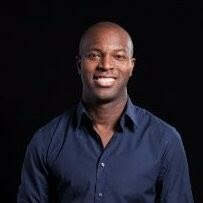 For most of the keywords, we ranked in the top three search results if not the first result. Their team maintained those rankings too. We eventually reached close to the top three search results for the other keywords. First Rank had a big impact on our business. They were directly responsible for a 2-times increase in our business...The qualities that make them stand out are integrity and communication. Jacob's one of the nicest entrepreneurs that I know. As a result of his quality coaching, we maintained a relationship throughout the project.
- Donald Spann - Companion Maids
See what our clients have to say about our SEO services.
Surrey, BC, it's a diverse city with affordable housing (especially when compared to Vancouver). This city is growing at an incredibly fast rate; by 2030, it's expected to become the most populous city in BC! Recent estimates indicate that the current population is just over 570,000. Surrey is an unstoppable force—you want your business growth to match its expanding population. 
So how do you ensure that your business sees success in Surrey? Home to the International Writers' Conference, the residents of this city know good content when they read it. Even if you have a business website, you might not see much search traffic. Why? Well, you're competing with everyone else in BC's second most populated city. You've got your work cut out for you.  
But here's the good news: an SEO company in Surrey, BC can help your business rise above and beyond the competition. To understand just how digital marketing with a Canadian SEO agency can do that, we need to iron out what search engine optimization is first.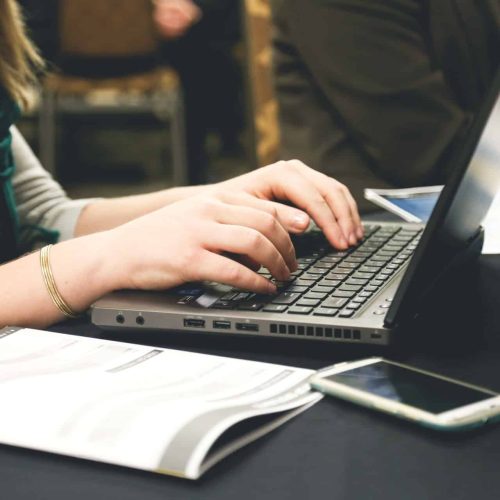 What is SEO and How Does it Work?
Can SEO services in Surrey really boost your revenue? To answer that question, let's consider an example: 
Whenever you type something into Google, how long do you spend looking at the list of results?
If you're like most people, chances are you click the first link, and maybe the second or third if you don't find what you're looking for. But beyond that? You've probably never clicked the second-page button (Did you even know that there was one?). Basically, if you don't come up on Google near the top, not many people will find your business. 
This is where search engine optimization comes in. 
People don't like being advertised to. The genius of the SEO process is that clients don't know that you are marketing to them. When they type a query on search engines, they're looking for the goods and services that your business provides. They're ready to make a purchase, and your business website comes up at just the right time. Without SEO services in Surrey, customers might never find your company.
The Benefits of Local SEO Surrey
If statistics like these don't convince you that you should seek SEO services in Surrey, we don't know what will. But why should your business work with a Surrey SEO agency rather than traditional marketing companies? Let's delve into it.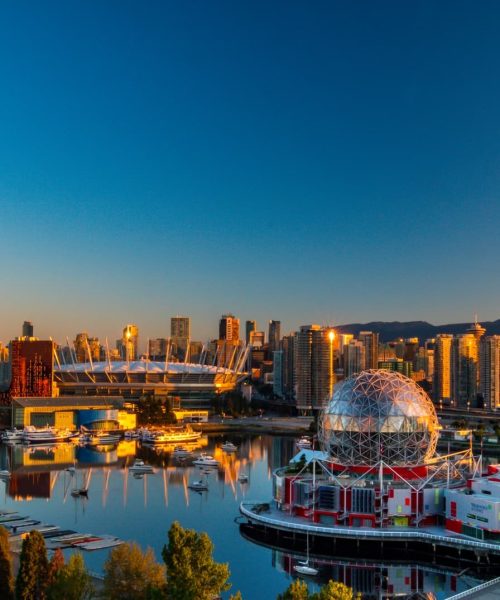 How is SEO Different from Traditional Marketing
With other forms of marketing, you simply hope that the right customers find your ads. Whether you have posters, billboards, or radio commercials, it's somewhat of a shot in the dark.
Let's say you're a dentist in Surrey, BC who specialises in making dentures. You invest money in a billboard campaign to advertise your services near a popular intersection. What are the chances that someone who needs dentures will drive by, see it, and remember your contact info? Print media is imprecise guesswork, at best.
That brings us to the benefits of digital marketing. With SEO services in Surrey, customers find your business when they're ready to buy. When you rank for the search terms that your clients are looking up (for example, dentures in Surrey, BC), they'll find your website on the first page of Google. These customers are put in contact with you at the perfect time in the buying cycle. That's the beauty of search engine optimization. But for these prospects to find your business, you need assistance from an SEO company.
What Do SEO Companies Do?
When people sign up for SEO services in Surrey, one of their first questions is: what does SEO work look like? It all starts with an SEO consultation. The SEO Surrey company will identify weak points in your website and create an action plan to address them. It can consist of some or all of the following: 
 Creating content is a pivotal part of any search engine's optimization strategy. But we're not talking about just any content—you need high-quality, engaging, and informative content that will keep readers on your website. Generating content is a continual strategy that is always being refined. There are a few forms of content that you'll want to focus on to boost your organic traffic: 

Blog posts

Updating your website with fresh content is one of the bread and butter strategies for any SEO agency. It gives bots new text to crawl when indexing your website. Answering common questions that arise in your industry can boost your website traffic, as well.

Web pages

When customers find your website, the next step is supplying them with all the information that they need. SEO companies can help you fill out contact information pages, "About Us" sections, and frequently asked questions.

Long-form content

Creating content that's long, well-researched, and based on keyword research will help your website get more backlinks. A Surrey SEO company will strengthen your resources with your targeted keywords.
Part of SEO is tailoring your website for the best user experience—another part is helping search engines understand it. There are a lot of moving parts in technical SEO, like improving the load times of your website pages. If you have a wide range of products on your e-commerce site, pages must load quickly so that users don't click away. 
SEO specialists will make sure that you've got targeted search terms in the right places, like your website URL and H1s. They also ensure that your site is mobile-friendly. 50% of all searches are done on mobile devices, meaning that if your website doesn't load on a consumer's phone, they won't be using it. 
Technical search engine optimization helps users and robots comprehend your site. It's a complicated process that requires the help of a Surrey SEO company.
Your online presence has a surprising impact on your business. Take your own experiences for example: when you're shopping for a new product or service online, what's the first thing you do? For 82% of consumers, they look at online reviews before deciding to trust a business.
A positive reputation will influence more customers to click your website, which in turn, increases your CTR. This is yet another signal to search engines that your business is a well-liked and authoritative establishment. SEO services in Surrey, BC can get your business the reputation it deserves. 
You know the profile that appears on the right-hand side of Google whenever you search a business? It's called a Google My Business listing, or a GMB. They help you appear higher in search results and increase the chances that your business will show up in the Local 3-Pack. Any Surrey SEO company worth their salt will make sure your GMB has the latest information, from your hours of operation to the location of your head office.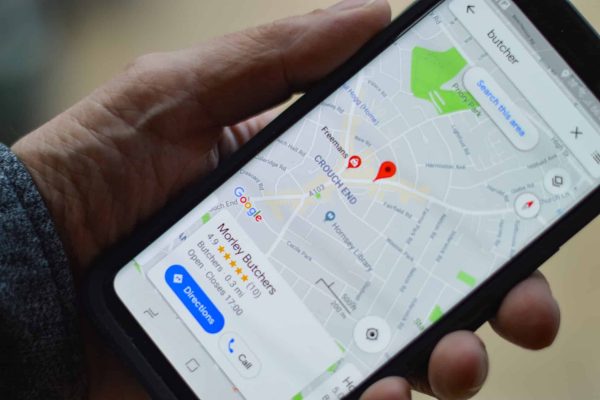 Get More Leads For Your Business!
When search engine optimization is done well, you'll have so many phone calls that you'll need to hire another receptionist (talk about a good problem to have!). 
Now that you see all the SEO work that goes into one campaign, you'll understand why hiring an SEO agency is better than hiring one SEO expert. You need a team of professionals who are dedicated to managing all the components of a search engine optimization strategy. No one said that digital marketing was going to be easy, which is why you need an experienced SEO company on your side.
Search engine optimization translates to better brand exposure, increased organic traffic, and (most importantly) more sales. So, what are you waiting for? It's time to find SEO services in Surrey to make your business grow as fast as this city's population. 
Traditional marketing is on the out, and digital marketing is in. When you consider all the benefits that search engine optimization has to offer, you can't afford to miss out on it. Help your business succeed by staying on top of the online competition. At First Rank, we are SEO specialists. Don't waste another day on the second page of Google! Give us a call to learn more about our SEO services in Surrey, BC.