Here is what a few of our clients have to say about our digital marketing and seo services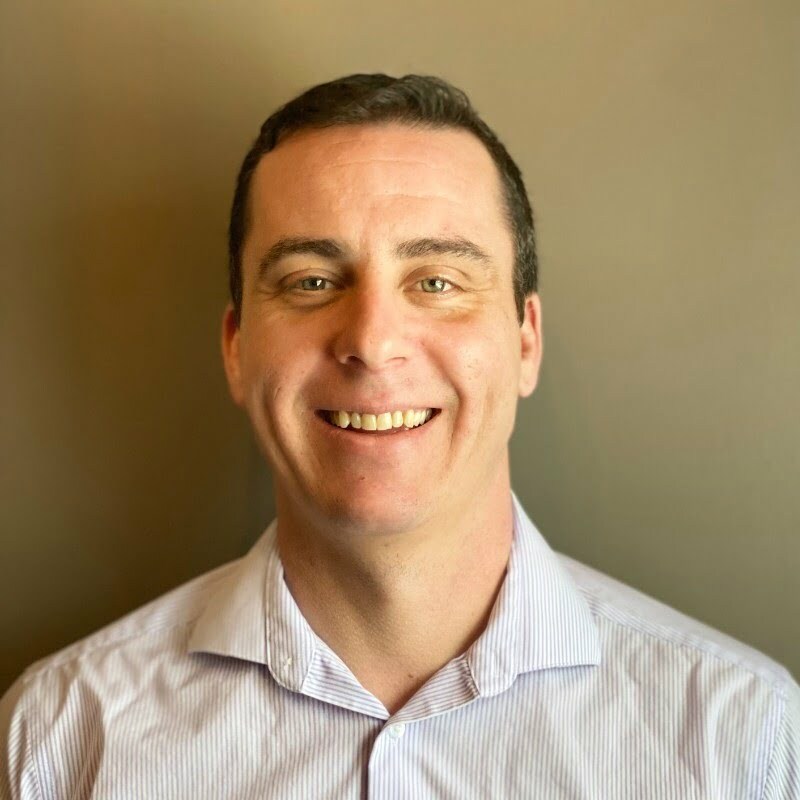 As a result of First Rank's efforts, call volume tripled for service work. Our website has become significantly more searchable, which has increased site traffic. Looking at our keywords, we appear in two postings on the first page and high in local results. We're ranking quite high for all of the search items we wanted to rank for. The positive results were instantaneous.
- Daniel Hartley - Powertec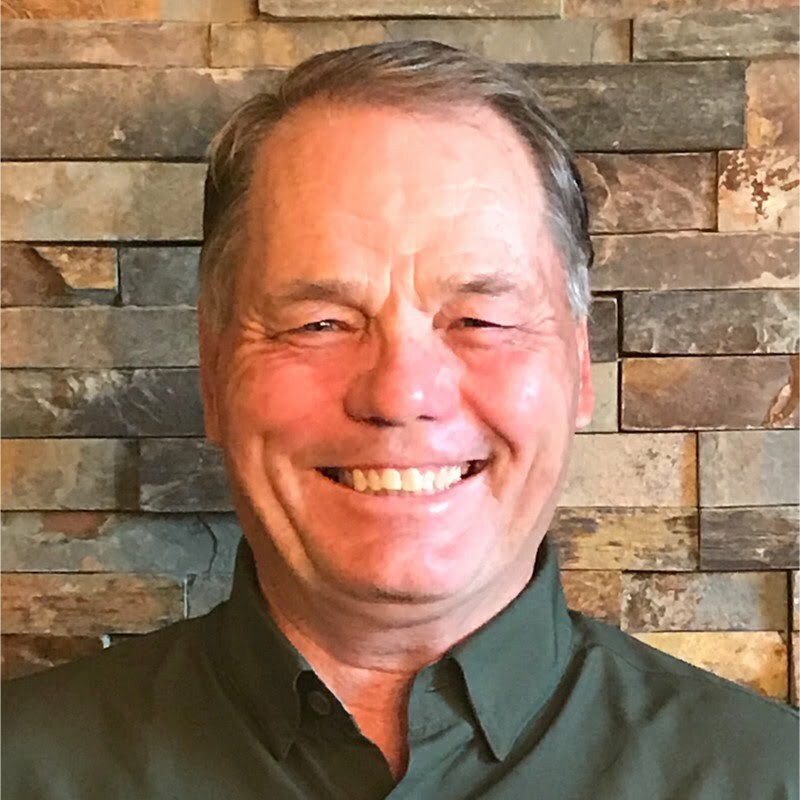 We had incredible results for the SEO project including several hundred thousand views. We also sold $150,000–$200,000 worth of product as a result of First Rank's SEO efforts. Additionally, three of the articles that we wrote are now on the first page of Google. As a result, we've had a number of inquiries, particularly in the last couple of months, and several of them will result in significant sales. They're a great team to work with... The analytics report that they provide every month is great. Whenever I ask them to do something, it's typically done in 24 hours. We communicate via email, text, and phone, and we also meet face-to-face periodically.
Ted Cullen - QuikTherm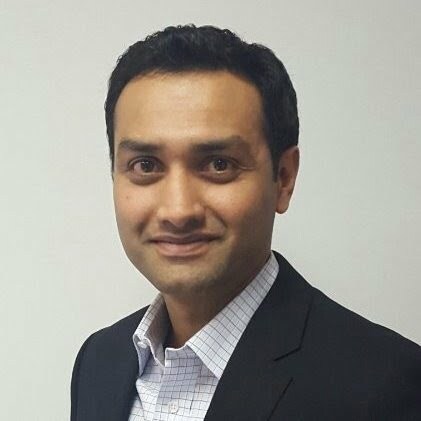 We continue to be satisfied with their services and the results. The work that Jacob and his team is doing has provided us with phenomenal traction. Before working with them, we were hovering around page two or three on a dozen keywords that were important to us. Now, we're consistently ranking either one, two, or three on all the keywords and key searches that we wanted to be ranked on, which has been huge. We've also seen our numbers go from an average of 10 requests per month to about 30. It's been a great partnership.
- Gaurav Bhatt - PrintPro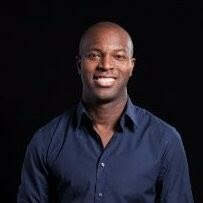 For most of the keywords, we ranked in the top three search results if not the first result. Their team maintained those rankings too. We eventually reached close to the top three search results for the other keywords. First Rank had a big impact on our business. They were directly responsible for a 2-times increase in our business...The qualities that make them stand out are integrity and communication. Jacob's one of the nicest entrepreneurs that I know. As a result of his quality coaching, we maintained a relationship throughout the project.
- Donald Spann - Companion Maids
See what our clients have to say about our SEO services.
Toronto Canada is one of the most exciting places in the world to do business. The market is incredibly vibrant, and welcomes plenty of newcomers every single day. The city is Canada's most important economic engine, and there are millions of potential customers at your fingertips.
That is, if you can find them.
Here at First Rank, we'll do more than just help you find new clients. We'll help clients who are actively looking for your services find you. That's the power of SEO (Search Engine Optimization).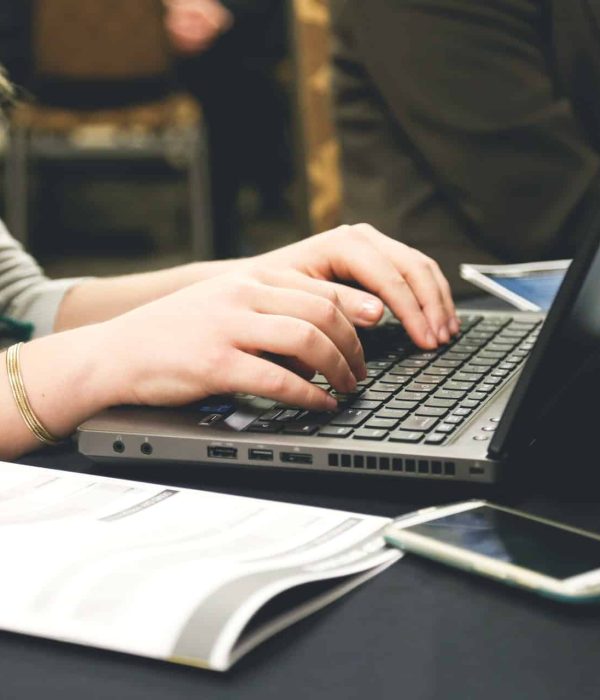 Search engine optimization (SEO) is the science (and art) of getting you to the top of search engine results pages. Think about how often you Google a term, only to go to the second or third page of results.
It almost never happens, right?
When you have to go through pages of search results, you assume you searched for the wrong terms, and you try again. It's not just you; over 90% of searches never go past the first page. In other words, if you're not on the first page, you're missing out on over 90% of your potential clients.
We'll get you on Google. Working together, we'll even get you to the top of the first page for relevant keywords. The top position is known in the industry as the first rank – that's where we get our name from.
Targeted Client Acquisition
Traditional advertising was a numbers game – you'd throw advertising out into the void and hope that someone listening needed your services. Toronto SEO (Search Engine Optimization) is quite a bit different – it's best at finding clients who are actively looking for your services.
Think about it. When's the last time you searched online for a product or service you didn't need? When someone looks up "home cleaning services in Toronto", they're probably not casually perusing the names of different cleaning companies – they want someone to clean their house!
Toronto SEO (Search Engine Optimization) finds you potential clients who are already deep in the buying cycle – they know what they need and they're looking for someone to provide it to them. When you're the first result, the chances they'll go to your website are extremely high.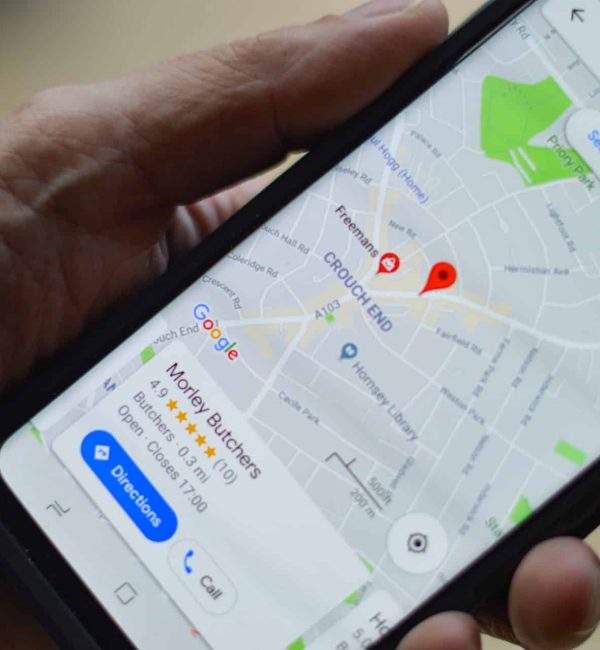 How many plumbing companies do you think there are in the GTA? A quick review of Yelp results reveals literally hundreds of different companies that fall under the plumbing category. That's a lot of chatter – how do we get past it?
There are a few methods. One is to recognize that people won't necessarily just search for "Toronto plumber". They might instead look for "kitchen sink repair in Toronto" or "plumber near Kensington Market". Keyword research is an essential component of SEO campaigns – we know Toronto, so we know which keywords people are using. Coupled with our other digital marketing strategies, you'll skyrocket to the front page.
For Canadians, By Canadians
SEO (search engine optimization) is all about high-quality content – when you're writing interesting, shareable, informative posts, everyone notices. A lot of SEO companies employ content writers from all around the world – in their mind, "North American" content is United States content.
You'll see blogs in Canada about what's FDA approved, about CDC regulations, about the electrical code in California. Not with First Rank. Our SEO company and content writers are Canadian. We'll honour our commitment to keeping content relevant to Canadians and Torontonians – notice that we spell honour with a "u".
Every city has its own distinct market, so if you see a website talking big game about Toronto SEO without laying out a city-specific strategy, be cautious. Our SEO strategy is tailor-made to Toronto's particular environment, targeting keywords that are location-specific as well as friendly to new immigrants. Our team of Canadian SEO experts have our fingers on the pulse of the city and the nation, so you'll always get the most relevant content.
Great SEO strategies prioritize specific locations. Think back to our "Toronto plumber" example. Targeting smaller areas is a more useful tactic.
This can mean targeting neighborhoods like The Beaches and Corso Italia. It can also mean targeting nearby cities in the GTA like Markham and Mississauga. The targeting strategy will depend heavily on the nature of your company; more localized targeting may work well if there's a lot of competition, while broader targeting may be more helpful if you offer a unique service.
Local targeting is especially useful because people will look up terms like "pizzeria near me". When you have region-specific keyword terms and content, you'll be more likely to show up in that search. We'll scope out your competition in the area and narrow or broaden the locations we target based on what will net you the most clients. In a major metropolis like Toronto, how one targets neighborhoods is one of the most essential elements of a cohesive SEO strategy.
Toronto's population increases at an incredible rate – that's mostly due to an influx of new immigrants every day. When you're new to a city, you're going to use a search engine a lot. You have to find out where everything is, who is trusted, and how to get the best service. Our keywords can help you target newcomers. Our content is written in plain English, so it's easy to understand for people who might not have mastered the language yet.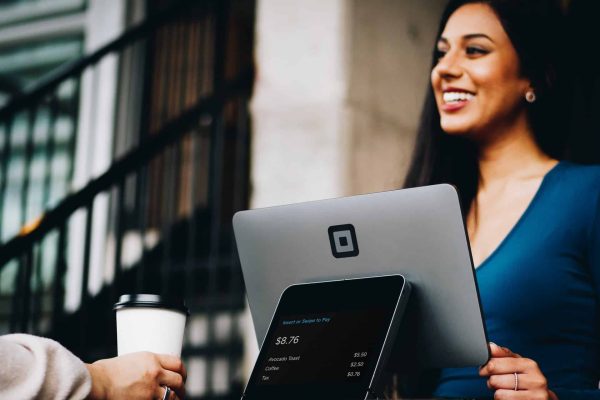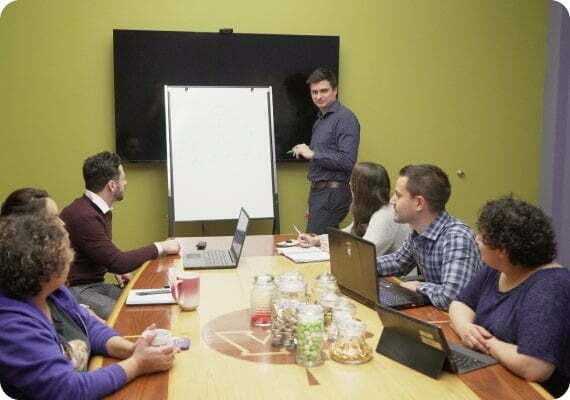 Attracting Torontonians to your website will take more than just the clever use of keywords – it's going to take incredible content. You've probably heard the phrase "content is king". Really, it should be "quality content is king", because just churning out run-of-the-mill blogs will get you nowhere. Our content strategy is to create relevant, engaging posts, articles, and pages to get people on your site – and keep them there.
How do we create incredible content? It starts with the research we outlined above – finding what's trending, predicting what will trend, and looking for news and stories relevant to your industry and the city. Then, we get to writing.
Our content creators focus on quality first. You won't find any keyword padding or black hat SEO company strategies here – we know that as search engine algorithms change, they become better at detecting pages that are rehashing the same old story. You'll end up with relevant keywords in everything we write for you. That's not just because we do keyword research. It's because we write unique articles, personalized for your brand. These articles will contain information you won't find anywhere else on the web, and they'll answer real questions your clients might have. Copy written by humans, for humans – unique and engaging. That is our white hat Toronto SEO service promise.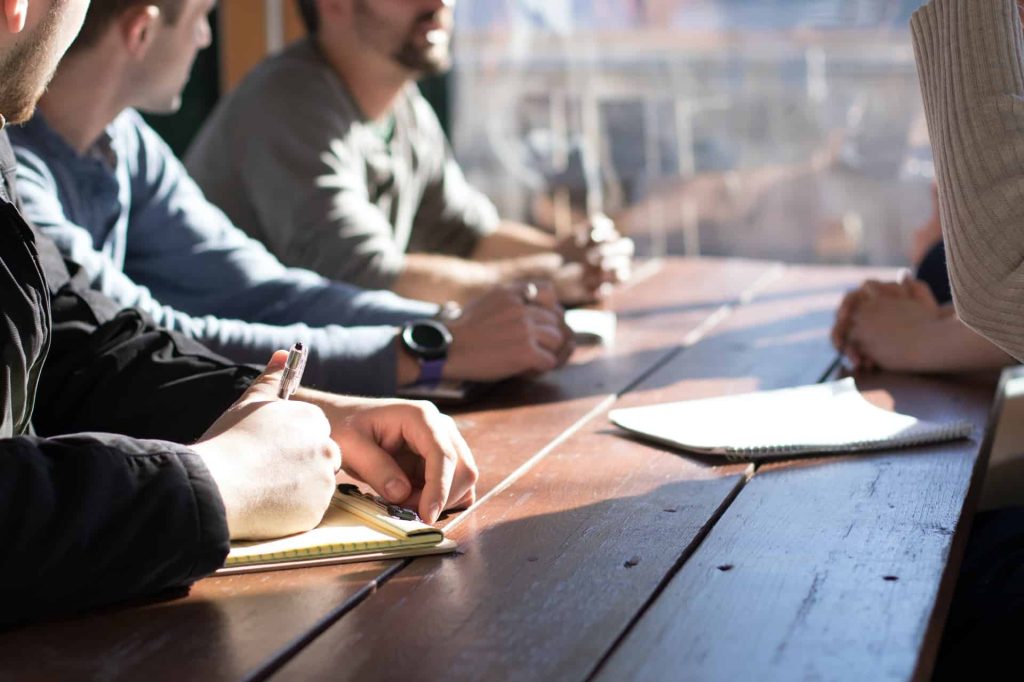 There are a lot of different reasons why content is great for SEO Services. Let's take a look at some of the kinds of content our local SEO company can create for you:
Blog Posts
Blog content that answers client queries. Say someone is Googling "what's the best way to clear snow". That's a question a newcomer to Canada might have (if they've never dealt with snow), and it's relevant to a company that does snow clearing and other yard services. A blog giving tips and tricks accompanied with a call to action will incentivize that client to call. Localize the tips to Toronto, and you've got a winner.
Content Pages
Content pages that describe your company, your products, your services – whatever you offer! Our content pages are hyper-focused on SEO, so everything from your homepage to your about us page will help you rank.
Long-Form Resource Pages
Long-form resource pages that are the authority on a subject. These pages are incredibly useful. Not only do they rank highly, they incentivize other websites in Toronto and your industry to link to you.
Those are just a few brief examples of the many types of content we can create for you. Content does double-duty. It ranks highly for very specific queries and keywords, and it keeps people on your website. That boosts the ranking of your homepage as well. That means you'll rank well for specific queries and for more general terms – all because of great content! Now that's a digital marketing strategy.
You and I recognize great content when we read it. It informs us, it moves us, it changes our perspective. Search engines, on the other hand, don't have the ability to understand what's good and what's bad. Instead, they rely on humans to tell them what's good.
They use a principle that Google pulled from academia. Academic papers that get cited a lot are generally high-quality – especially those cited by other prominent experts. In the world of search engines, links are citations, and high-ranking sites are authorities.
We'll increase your authority by creating shareable content that other sites want to link to. We'll then approach high-ranking sites in Toronto and in your industry and show them the content. Our content is good – really good – so they'll be sure to link to it.
When enough people cite you, you're an expert. When enough people link to you, you'll become the authority.
Search engines don't go through websites the same way people do. They use bots, often called crawlers, to go around the internet and archive every page. These crawlers are very tempermental, and they get mad. Page loads too slowly? Angry crawlers. Too many redirects? Angry crawlers. Links leading to nowhere? Very angry crawlers.
When crawlers get angry, you start to penalize you. That means your site will rank lower than it normally would; technical SEO is absolutely necessary if you want to make it to the first rank.
Our technical SEO will ensure that your site is coded to be crawler and human-friendly. No matter who is using your website, it will load quickly, and navigation will be simple.
Our SEO Package is unlike traditional marketing firms, our seo strategy focuses on user experience, and organic traffic through organic search. We will conduct a full SEO audit of your website. Our SEO team has worked on over 40+ SEO campaigns. Your SEO Campaign is a long term play as if with any marketing services. Our SEO marketing Agency will make sure you see a return on investment. Let us look at your business website, understand your target audience and let us deploy our SEO techniques. Our SEO efforts go unmatched and our SEO results speak for themselves. 
To begin to discuss everything that goes into SEO services is almost impossible. Everything you do online can affect your ranking. People talking about you on Twitter? Could increase your ranking. Folks posting bad reviews about you online? That's the last thing you want people finding when they look up your company's name. Posting on Instagram regularly? Could help boost your numbers.
Unlike other SEO companies, our SEO company takes a holistic approach to SEO. That means we can help you with everything. Reputation management. Social media management. Social listening. Link Building. Web Design. Local SEO. Pay Per Click. Online Marketing. Content Marketing. Keyword Research. Content Creation. If it can affect your ranking, we're tracking it and improving it. Our SEO package contains digital marketing strategies. If you're looking for the best SEO company in Toronto, we got you covered.
We'll optimize your Google My Business (GMB). In fact, if you don't have a GMB, or you don't know what GMB is, give us a call right now. This is so important to set up that we'll help you with it right away. You really need one if you want to compete in Toronto.

Frequently Asked Questions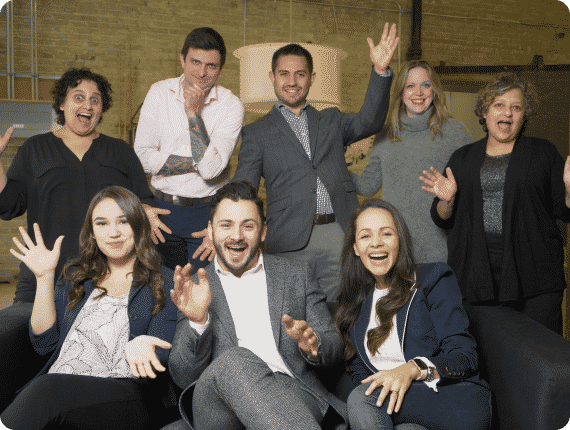 We're going to get you to the top page of search engines for keywords people are actually searching
We're going to find you clients who are already actively looking for your services – they want to buy now
Our strategy is tailor-made for Toronto, targeting local neighborhoods, districts, and newcomers.
We'll handle all of your content, from your homepage to your blog
We're going to ensure that the biggest players in Toronto and your industry are actively linking to your site
We're going to run analysis across social media channels and keywords to ensure you're employing the best strategies
Your website will be coded to eliminate search engine penalties and maximize your rank.
In short, we're going to increase your clients and sales. Significantly. All this for a fraction of the cost of traditional advertising – targeted, relevant content all working holistically to improve your online presence.
Think about how you found us. Probably on Google, right? Why do you think we ranked so highly? It's because we practice what we preach. Your site can rank highly, too. Get to the First Rank. Call us.