Here is what a few of our clients have to say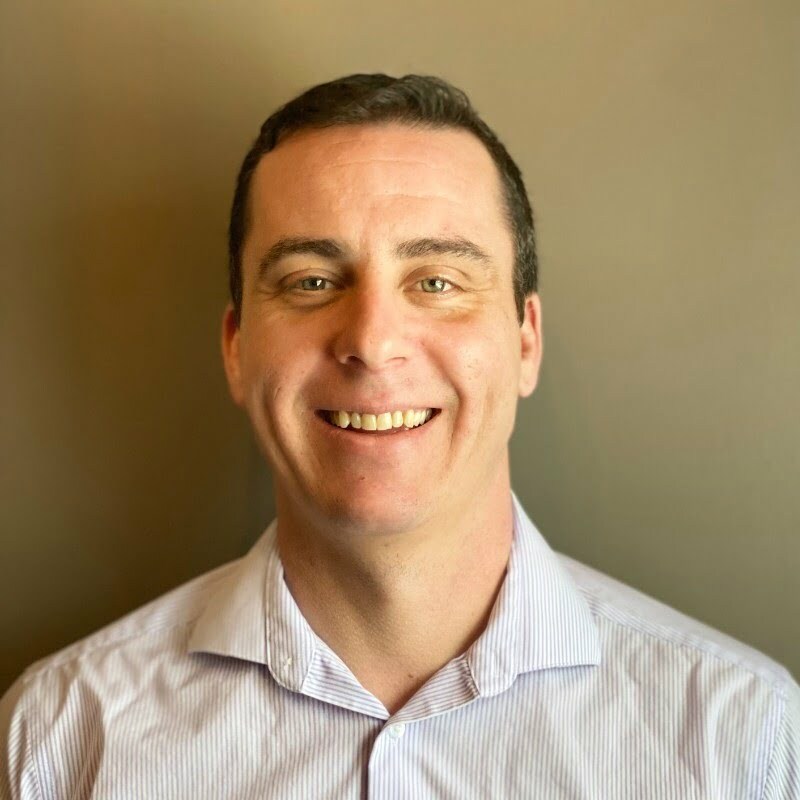 As a result of First Rank's efforts, call volume tripled for service work. Our website has become significantly more searchable, which has increased site traffic. Looking at our keywords, we appear in two postings on the first page and high in local results. We're ranking quite high for all of the search items we wanted to rank for. The positive results were instantaneous.
- Daniel Hartley - Powertec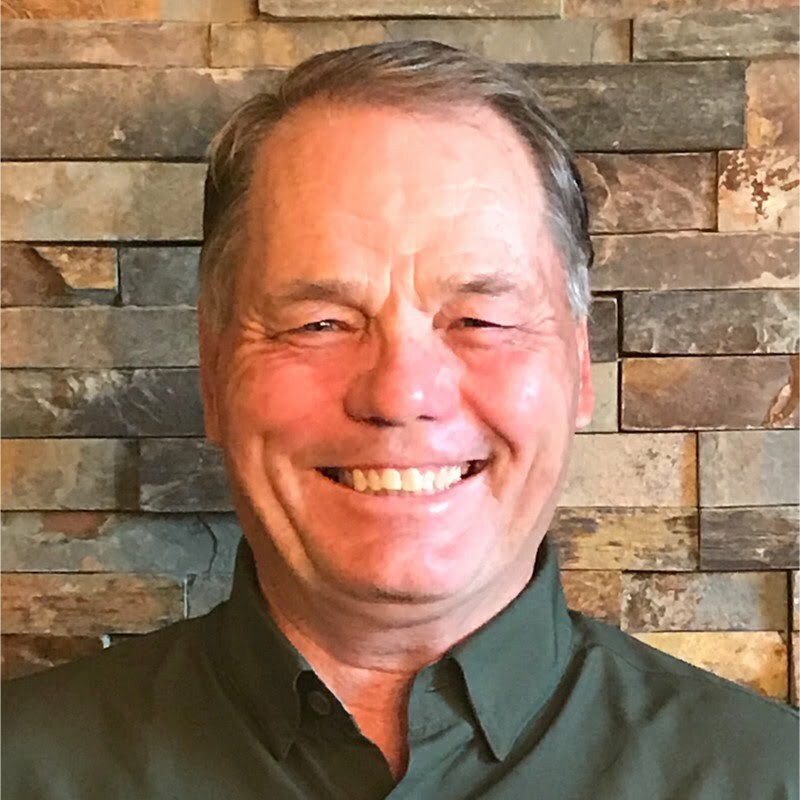 We had incredible results for the SEO project including several hundred thousand views. We also sold $150,000–$200,000 worth of product as a result of First Rank's SEO efforts. Additionally, three of the articles that we wrote are now on the first page of Google. As a result, we've had a number of inquiries, particularly in the last couple of months, and several of them will result in significant sales. They're a great team to work with... The analytics report that they provide every month is great. Whenever I ask them to do something, it's typically done in 24 hours. We communicate via email, text, and phone, and we also meet face-to-face periodically.
Ted Cullen - QuikTherm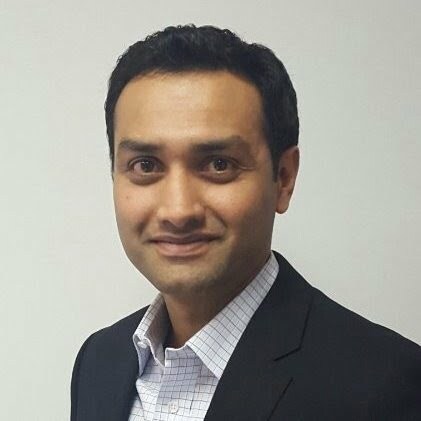 We continue to be satisfied with their services and the results. The work that Jacob and his team is doing has provided us with phenomenal traction. Before working with them, we were hovering around page two or three on a dozen keywords that were important to us. Now, we're consistently ranking either one, two, or three on all the keywords and key searches that we wanted to be ranked on, which has been huge. We've also seen our numbers go from an average of 10 requests per month to about 30. It's been a great partnership.
- Gaurav Bhatt - PrintPro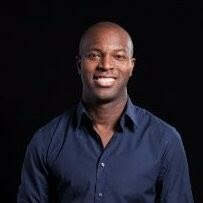 For most of the keywords, we ranked in the top three search results if not the first result. Their team maintained those rankings too. We eventually reached close to the top three search results for the other keywords. First Rank had a big impact on our business. They were directly responsible for a 2-times increase in our business...The qualities that make them stand out are integrity and communication. Jacob's one of the nicest entrepreneurs that I know. As a result of his quality coaching, we maintained a relationship throughout the project.
- Donald Spann - Companion Maids
See what our clients have to say about our SEO services.
Burnaby SEO
From the tranquility of Burnaby Lake to the breathtaking view at the summit of Burnaby Mountain, it's easy to see why people keep travelling to Burnaby, whether it's as tourists or to become residents of the City.
But this isn't a tourism pitch. You know Burnaby is beautiful – you also know that the City is a great place to do business. You want to turn those residents and tourists into paying customers.
There's stiff competition for the money to be won in Burnaby. The population keeps growing, and the city's blooming reputation as a tech hub is attracting a highly educated, highly competitive workforce. To stand out from the crowd and win business, you need a way to cut through all the noise. A way to cut through advertisements being blasted around the whole of Metro Vancouver. A way to target the people who are actively searching for the kinds of products and services you provide.
You need SEO in Canada.
What is SEO?
Search engine optimization (SEO) is all about getting your business to perform well in search engines. We can break down how search engines work into two core steps:
The user submits a query into the search engine.
The search engine finds relevant results for that query, and populates the search engine results pages (SERPs) with those results, with the pages the search engine deems most relevant at the top of the first page.
SEO, then, is all about figuring out which queries (what we call keywords) are most relevant to your business, then getting your website as close to the top of the SERPs as possible for those keywords.
A targeted approach
This makes SEO a targeted approach – the clients we're going to bring to your door are people who are actively looking up terms that are relevant to your business. Oftentimes, these terms will be what we call "SiLs" – service-in-location searches.
Imagine, for example, you have a store that specializes in hiking boots – a search for "hiking boots in Burnaby" is one you'd absolutely want to come up first for. What's more, by popping up first in the results, it makes it less likely that the user will go to your competitor.
In other words, SEO allows you to play both offence and defence, all while targeting the most valuable clients.
Modern techniques for a modern city
The average age in Burnaby is around 40 – that means there are a lot of Millennials and Zoomers in the city who primarily access information online. Moreover, Burnaby has a very highly educated population – we're talking about a group of tech-savvy people, here.
SEO holistically boosts your entire online presence – it's not surprising that what Google and other search engines really care about is how relevant and well-built your website is. So, while SEO's goal is always to boost your ranking for relevant keywords, we'll do that by improving everything that you do online.
For a city filled with tech companies and a population hungry for information, SEO is absolutely perfect.
We're going to work with you to make your website the best it can be – to create content that helps search engine users answer their queries. Their first experience with you will be a positive one – they had questions, and you provided the answers. They'll navigate your website and find that it's easy to use – all the pages loading quickly, and all of the information relevant and timely.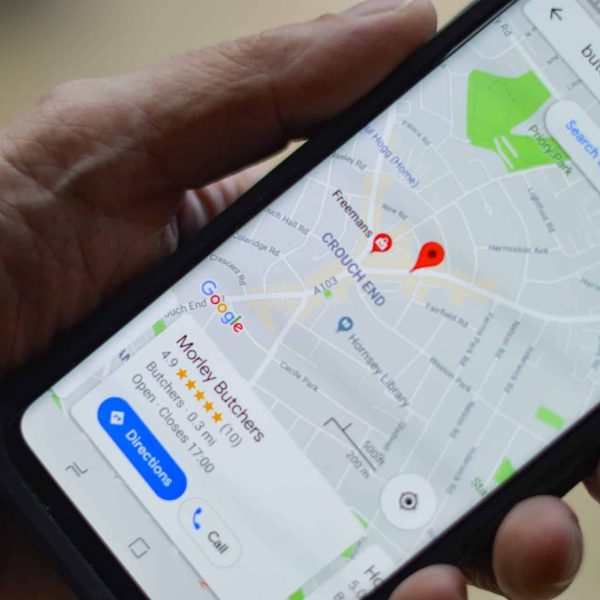 Why SEO is right for Burnaby
Honestly, SEO is a really good idea for any city with a lot of Internet users. There are, however, some traits unique to Burnaby that make it particularly well-suited to a certain suite of SEO techniques.
There's a surprising number of magicians on the First Rank team (that's not a euphemism for "technical magic" – I mean, literal magicians). While a lot of magic is about sleight-of-hand, it can be just as impressive to put your cards face up on the table – when you see all the effort and thought that goes into a trick, it can blow your mind all over again.
So we're going to put our cards on the table and tell you about some of our tactics for SEO in the City of Burnaby:
Community matters
The first thing to keep in mind is that Burnaby is a fairly densely populated city – there are hundreds of thousands of people who we can attract to your business using SEO. For that reason, it's a good idea to cast both wide and narrow nets.
Instead of targeting all of Burnaby with pages about "Hiking boots in Burnaby", we can instead target neighbourhoods. Someone in Burnaby Heights doesn't just want to know where they can find hiking boots in Burnaby if it means they'll have to travel all the way over to Sullivan Heights.
By instead targeting those neighbourhoods individually (especially if you have multiple locations), we can encourage more traffic from people who want to find a store that sells hiking boots as close to them as possible.
Breaking up Burnaby into smaller segments allows you to rank better for location-specific keywords – in turn, those extra clicks will lead to your whole site ranking better for Burnaby-related searches. Eventually, whether people are looking Burnaby-wide or just in Brentwood for your services, you'll pop up near (or at) the top.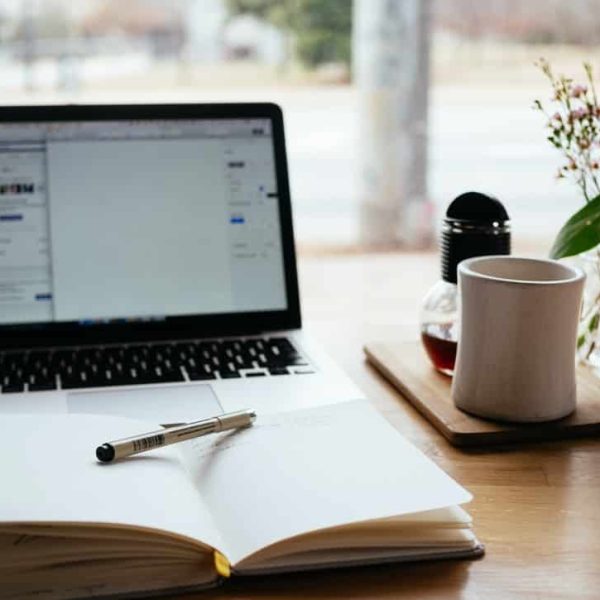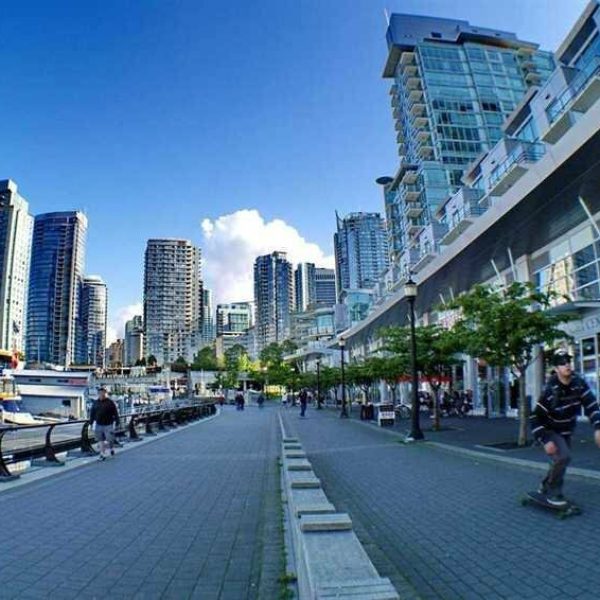 Reach the Metro
Of course, one of the advantages to living in Burnaby is that you have access to customers from all around the Vancouver Metro. We can target those clients, too.
For example, a business with a location in Eastburn could easily attract clients from New Westminster – especially from neighbourhoods like Glenbrooke North. SEO grants your business the ability to target neighbourhoods in a very granular fashion like this. You can easily see how the same logic could apply to a business in Sullivan Heights wanting to sell to neighbourhoods in Coquitlam, like Burquitlam.
As your rank and reputation continue to grow, you can target more and more different neighbourhoods and cities in the Metro. Of course, exactly what tactics you'll deploy will depend on your industry and the areas you serve – but in the world of SEO, the room for expansion is always there.
Cut through the noise
We've already talked about what a competitive space Burnaby is – that's, in part, a consequence of all the other important, business-friendly cities in the area. When you're competing with giant corporations who headquarter their business in the Metro, it can be hard to find a voice in traditional media.
SEO is the cornerstone of any digital marketing strategy because you don't need to compete for attention with everyone else – you just need to compete on the SERPs. The customers who are looking up relevant keywords are already interested in what you have to offer, so it's even easier to sell them what you've got – as long as you're popping up before your competition in the results.
Bring everyone into the fold
And honestly? Traditional marketing isn't all it's cracked up to be. It has its uses – it's really good at changing attitudes. But most small and medium-sized businesses don't have the brand reach for changed attitudes to matter – you want to change behaviours.
What's more, there are a lot of people in Burnaby who are not tapped into traditional media. They're not watching cable and listening to the radio – they're using the Internet to find what they need. That might be because they're newly immigrated – over 50% of the city is populated by recent immigrants, after all. It might also be because they're young.
And, really, think about how you found this page – it was through Google, wasn't it? Digital marketing is incredibly effective.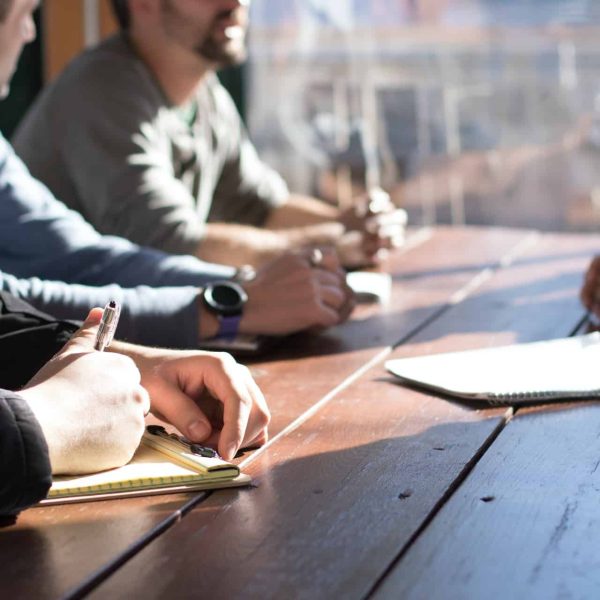 Why First Rank?
So, you know what SEO is, and you know why it's so effective for businesses in Burnaby. You might also know that there are a lot of SEO companies out there – so why choose ours?
Well, for starters…
We have a strategy for Burnaby
Everything a magician does, they do with intent – there are no wasted movements. There's a reason we laid our cards on the table and told you some of the tactics that make SEO effective for Burnaby.
We want you to know that we have strategies specifically designed for Burnaby. We have strategies specifically designed for every major Canadian city.
Why? Because SEO isn't a one-size-fits-all solution. Our strategies don't just vary from city to city – they vary from business to business. That's why you won't find a generic pricing matrix on our site – our plans are custom-built to fit your needs.
Look, for most small and medium businesses, SEO is a local game – you want customers to come in the door (or at least make local delivery or service orders). Local searches on smartphones convert at an astonishing 28% rate.
On the flip side, over 90% of searches never make it past the first page of Google. In fact, only 0.78% of searchers ever click something on the second page. If you want those converting customers to buy something from your business, you need to get on page 1.
We'll design a strategy to get you there. A strategy that focuses on the unique qualities of Burnaby and the people who live there.
We're a Canadian company
We dedicate resources to learning about every major Canadian city because it's the best strategy. The other reason we do it?
It gives us a good excuse to travel.
We're a Canadian SEO agency, and we love Canada. You won't have to worry about transatlantic time zone changes. We love taking on Canadian clients because it means we're able to boost other Canadian businesses. And isn't that what we all love?
Canadians helping Canadians.
We do everything in-house
SEO is a totally modern business – without the Internet, we quite obviously wouldn't exist. That makes it very tempting to use the power of the Internet to outsource work – to writers, technical staff, project managers, and whomever else.
To be frank, we think that's a bad idea. That's why we do everything in-house.
We understand that outsourcing can make things less expensive. But we want to have tight quality controls. We want to be accountable for every decision we make – no cutting corners, and no passing the buck. If you ever have a question or concern, you'll have direct access to the people making decisions. That's the value of a clear managerial hierarchy – something you can only get when all your staff is in-house.
We work hard – nothing more, nothing less
There are a lot of people who try to take shortcuts with SEO – not us. Stay away from black hat SEOs who promise you a certain ranking by a certain time. Stay away from SEOs who use shady tactics in order to get you to the top quickly.
These strategies aren't sustainable. What's worse, engaging in them can seriously hurt your search results – Google might even remove your site from their service. They don't like shady tactics – they like honest work.
That's what we provide. SEO takes a lot of time and effort, but the end result is a holistically improved website that consistently ranks well for relevant keywords. It improves your results in search engines, it improves user experience, and it leads to higher conversion rates.
Hard work and experience. That's all there is to it. Even though we've got a few tricks up our sleeve, they all come down to elbow grease.
But what, exactly, are we working so hard at? Let's take a peek behind the curtain:
How we do it
Google, its users, and your business all want the same thing: a website that provides relevant content and a positive experience to the people who land on it. That takes a lot more work than you might think at first. Here's how we do it:
We choose our words carefully
The first step to any SEO strategy is to find the right keywords to target. We've already touched on this briefly with our hypothetical hiking boots store: queries like "Hiking boots in Burnaby" are obviously a great starting point.
Keywords have, broadly speaking, four qualities:
Relevance. "Burgers in Edmonton" won't be a relevant search for our hiking boot business, so we wouldn't target it. "Best places to hike near Burnaby", on the other hand, is a great fit.
Popularity. "Best places to hike near Burnaby" isn't that popular of a query – there are quite a number of searches, on the other hand, for "Burnaby hiking trails". The more popular a keyword is, the better.
Competition. This is usually directly correlated with popularity – if a keyword is very popular, you'll have a lot of competition for it. Holy Grail keywords are those with high popularity and low competition (so long, of course, as they're relevant).
Intent. This describes what a user wants when they look for a keyword – someone looking up "Burnaby hiking trails" has what we would call informational intent – they want to learn more about hiking in and around Burnaby. Someone looking up "hiking boots Burnaby", on the other hand, probably has commercial intent – they're in the market for hiking boots. Informational intent is great for top-of-funnel brand awareness and general SEO boosting, while commercial intent is great for converting searches into sales.
We take a look at these qualities in every keyword we consider targeting – exactly which factors will be the most important varies substantially based on your business and what your primary SEO-related goals are.
We craft compelling content
Once we've figured out what keywords we want to target, we need to create content that matches those keywords. Our hiking boot business, for example, might do well with a piece of content titled "Top 10 Places to Hike near Burnaby".
Content can take a wide variety of forms, from product pages (to attract commercial intent queries) to blogs (for informational queries, though we'll always include some form of CTA). Videos, infographics – whatever we think is going to move the needle for your company, that's what we'll create. We make sure our content outdoes the content created by your competitors – getting clicks and sustained attention is one of the best ways of boosting your rank.
We reach out to the people who matter
Here's a well-known secret in the SEO world – even if your website has the best content on the Internet for a given query, it doesn't mean anything if no one is linking to it. In order to compete in the SERPs, you need friends in high places.
You need people to link to your content.
This is called off-page SEO, and estimates say it's worth 50% or more of your total rank.
Off-page is incredibly important. You can't, however, just grab links from any website – you need links from websites that are:
Seen as trustworthy by Google (in the SEO world, this is called a page or site's authority)
Relevant to your industry
Relevant to your location (Burnaby, Metro Vancouver, etc.)
We use a number of techniques to get relevant, high authority sites to link to yours. The best way of going about this? Craft the content we just talked about, then let other websites know that you've got the best content about a particular topic on the Internet.
We give your website a tune-up
Neglect the back-end of your website at your own peril. Search engines care more and more about user experience on a site – how quickly pages load, how easy it is to interact with them, and how annoying your pop-ups are, can play a major role in how well your site ranks.
There are a lot of technical, behind-the-scenes ameliorations we give your website, from improving your site navigation and site structure to using specific tags to guide the behaviour of the bots who crawl your site on Google's behalf. We could go on for hours about technical optimization – heck, we could go on for hours about Core Web Vitals alone – but we don't want to get too nerdy here.
All you really need to know is that we'll improve user experience on your site in many ways – loading speeds, navigation, and the like.
These improvements will make both people and bots happier. Finally, harmony between human and machine…
We help you handle reviews
As far as we can tell, reputation has been a capricious thing since the dawn of time. You can do all the good you want in the world, but if one very loud person claims otherwise, complete strangers start to shun your business.
It's unfair, but it's true. Fortunately, in our modern age, most people go to Google and other sites to see the reputation of a business. They see it through review scores.
Now, there are two good reasons to care about reviews: positive reviews bring in more customers, and constant reviews tell Google that your business is active. That means we want:
A large number of total reviews
New reviews coming in all the time
Positive reviews
For these reasons, we've created our own in-house review management software. It allows you to encourage customers to leave reviews, all while empowering you to handle customer complaints offline – without them ever posting a negative review.
No tricks - but it works like magic
Now you know what we do. You know how it can help you. We want to do business with you.
We don't just take anyone. We only take clients if we're sure we can provide them with a positive ROI. We aim for an ROI above 100% – we've had clients with 200%-500% ROI. If you're the right fit, you could be one of them
So go to our home page, and use our audit tool. We'll send you detailed information about how we can beat out your competitors to get you higher in the SERPs.
But the audit is just the beginning. Speak to our experts today – we're excited to talk to you. We're excited about SEO in Burnaby.
We're First Rank, and we're here to grow your business