Here is what a few of our clients have to say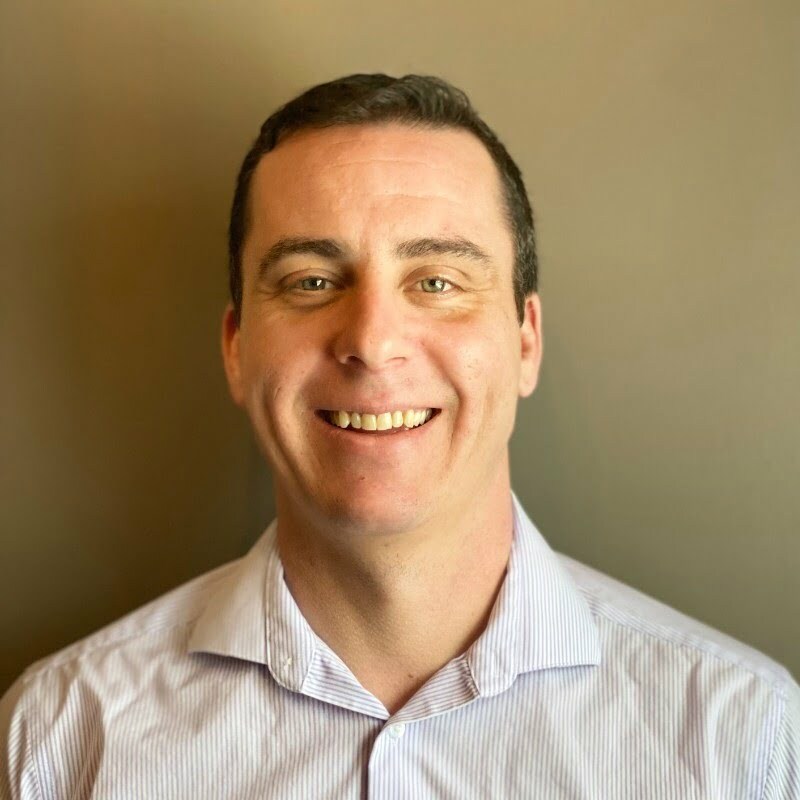 As a result of First Rank's efforts, call volume tripled for service work. Our website has become significantly more searchable, which has increased site traffic. Looking at our keywords, we appear in two postings on the first page and high in local results. We're ranking quite high for all of the search items we wanted to rank for. The positive results were instantaneous.
- Daniel Hartley - Powertec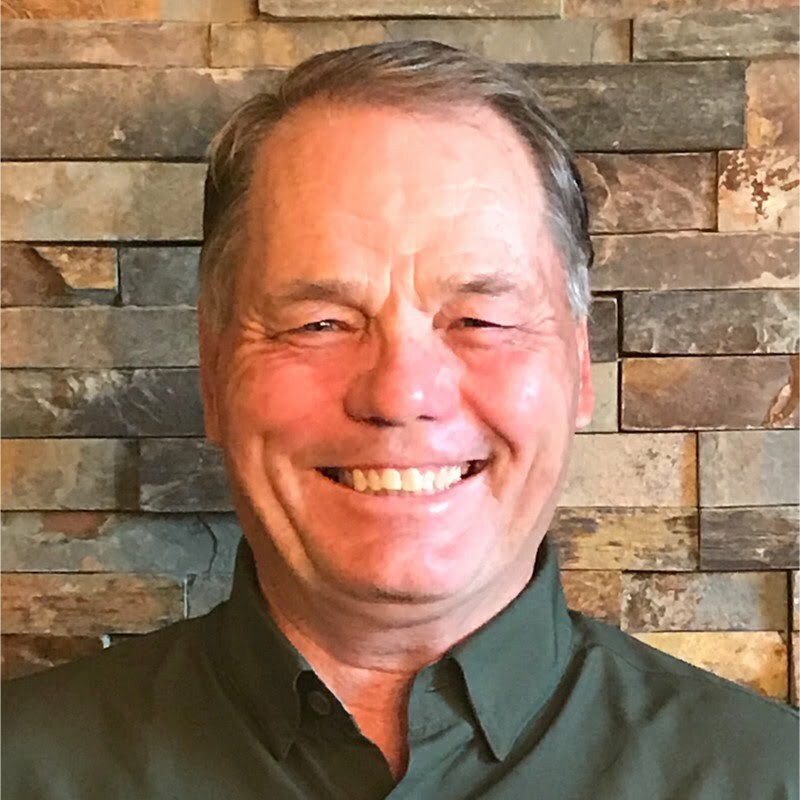 We had incredible results for the SEO project including several hundred thousand views. We also sold $150,000–$200,000 worth of product as a result of First Rank's SEO efforts. Additionally, three of the articles that we wrote are now on the first page of Google. As a result, we've had a number of inquiries, particularly in the last couple of months, and several of them will result in significant sales. They're a great team to work with... The analytics report that they provide every month is great. Whenever I ask them to do something, it's typically done in 24 hours. We communicate via email, text, and phone, and we also meet face-to-face periodically.
Ted Cullen - QuikTherm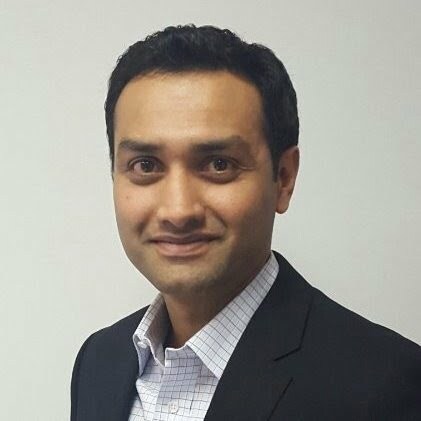 We continue to be satisfied with their services and the results. The work that Jacob and his team is doing has provided us with phenomenal traction. Before working with them, we were hovering around page two or three on a dozen keywords that were important to us. Now, we're consistently ranking either one, two, or three on all the keywords and key searches that we wanted to be ranked on, which has been huge. We've also seen our numbers go from an average of 10 requests per month to about 30. It's been a great partnership.
- Gaurav Bhatt - PrintPro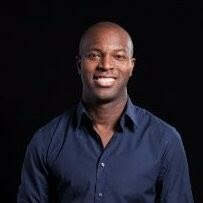 For most of the keywords, we ranked in the top three search results if not the first result. Their team maintained those rankings too. We eventually reached close to the top three search results for the other keywords. First Rank had a big impact on our business. They were directly responsible for a 2-times increase in our business...The qualities that make them stand out are integrity and communication. Jacob's one of the nicest entrepreneurs that I know. As a result of his quality coaching, we maintained a relationship throughout the project.
- Donald Spann - Companion Maids
See what our clients have to say about our SEO services.
Mississauga SEO
Mississauga is a fast growing, highly competitive city. There's a reason several Fortune 500 companies have their headquarters stationed in the city – it's great for business.
How do you compete with other businesses in Mississauga and the GTA at large? With so much noise, you need a way to cut straight to the people who are looking for your products and services.
You need SEO.
What is SEO?
Search engine optimization (SEO) is a modern marketing technique that harnesses the power of search engines to connect clients who are actively looking to buy products or services like yours with your business.
The goal of SEO is to get your website to rank as highly as possible on search engines for relevant searches. In other words, if your business sells snowshoes, our goal is to get you to rank well for "Mississauga snowshoes".
SEO allows you to play both offence and defence – the higher you rank for relevant searches on Google and other search engines, the lower your competitors will rank. That means you're attracting new clients while stonewalling your competitors.
Modern marketing
We're at the bleeding edge of modern marketing. SEO is a data game, and we use a variety of techniques to gather data, and then use that data to hone our strategies. That means that the longer you commit to SEO, the more effective it is.
Traditional marketing techniques focused on changing attitudes – that's fine if you have the capital to run a Super Bowl ad. Modern marketing for small to medium-sized businesses, on the other hand, seeks to influence behaviour. SEO is the best way of doing that – the user has already expressed their desire (by making a search query).
We simply hand them the key to getting what they desire. That key is your business.
Some mind-blowing SEO stats
Ranking well in search engines sounds nice, but what benefits does it actually bring? Here are some mind-blowing SEO stats to bring the point home:
Basically, if you don't have SEO, you're leaving money on the table. Most people don't even look at the second page – if you're on page 4 or 5, you'd better believe you're not getting traffic.
You want all that traffic to go to your business – you want the 28% of people making purchases after searching to find your business first. SEO is perfect for Mississauga businesses looking to grow their bottom line – and it's got some advantages uniquely suited to Mississauga itself.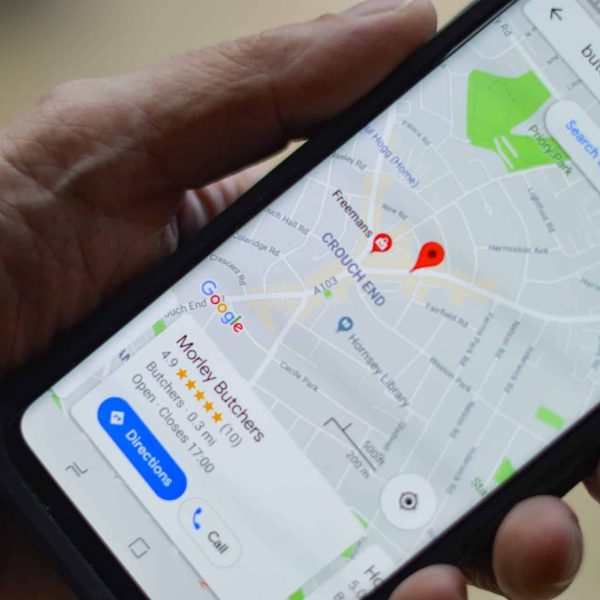 Why SEO is perfect for Mississauga
Listen: Mississauga is a big place – both in area and population. Someone living in Sheridan isn't going to want to drive all the way to Malton in order to buy the things they want, and they're certainly not going to want to make a trip to Toronto if they don't need to.
SEO allows you to target people, both based on where they live and their interests – in other words, if there are people who are interested in the products and services your business offers, and they live near you, SEO will allow them to find you.
Bringing Saugans to your door
The first step of any great SEO strategy is to get the people who live and work near you to come to your shop. That means letting Mississaugans know that you serve their communities, from Applewood to Streetsville. This is a strategy known as "local SEO", and it's perfect for advertising your business to the people of Mississauga.
One of our focuses will be what we call service-in-location (SiL) queries – searches for things like "Snowshoes Mississauga", "Winter equipment store in Creditview" or "Outdoor sporting goods near me".
We stuck with the snowy theme, but you can apply the same logic to plumbers, restaurants, or any other kind of business that wants to attract local clients.
Once we've got local clients pouring through your doors, our holistic SEO strategy will begin flowering as beautifully as the cherry blossoms in Kariya Park.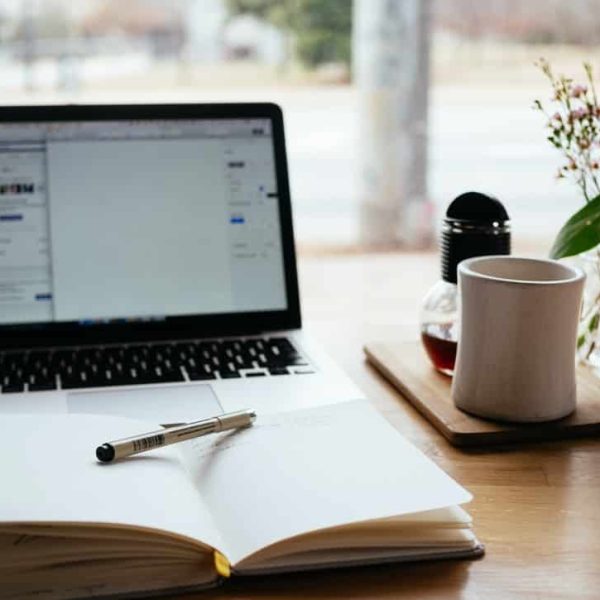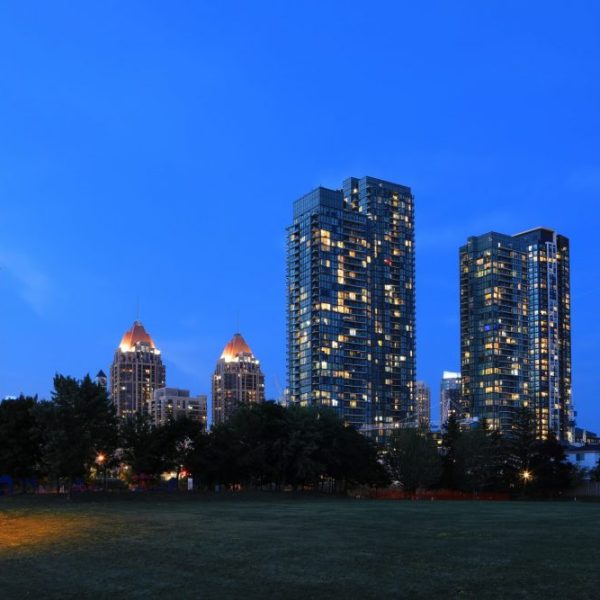 Unpeeling Peel
The next advantage of SEO is that we can target areas surrounding Mississauga, not just Mississauga proper.
While for many businesses, targeting Toronto won't be the strongest play, we can target many of the communities in the Peel and Halton regions. A business in Meadowvale, for example, could easily target Churchville and Peel Village – businesses in Park Royal, on the other hand, can readily attract clients from Park Royal.
SEO allows you to target all of these neighbourhoods on an individual basis, as well as targeting the cities in the Peel and Halton regions that contain those neighbourhoods. The strategy can be scaled up or down depending on how many locations you have, and your capacity for new clients.
We hope that capacity can grow quickly, because with SEO, you will grow brand awareness and bring people through the door.
Bringing everyone into the fold
There are plenty of people who simply don't use traditional media. They don't watch TV, they don't listen to the radio – how are you supposed to get in touch with them?
You already know the answer – the Internet. After all, just about everyone uses search engines.
That makes SEO a great option for Mississauga – a city that's growing due to an influx of immigration, both from Toronto and from abroad. Recent immigrants to the City won't be tapped into the same lines of information as the folks who have been living in Mississauga for years – but they will use Google to find local businesses.
There are more Millennials and Zoomers than any other generation – and trust me, we communicate and gather information almost exclusively online. SEO enables you to target the largest segment of the population.
So why is SEO great for Mississauga? Because it allows you to directly target the people who might totally miss broad advertising. It allows you to speak directly to Saugans and their neighbours. And it finds you clients who are actively looking for your products and services – a perfect match.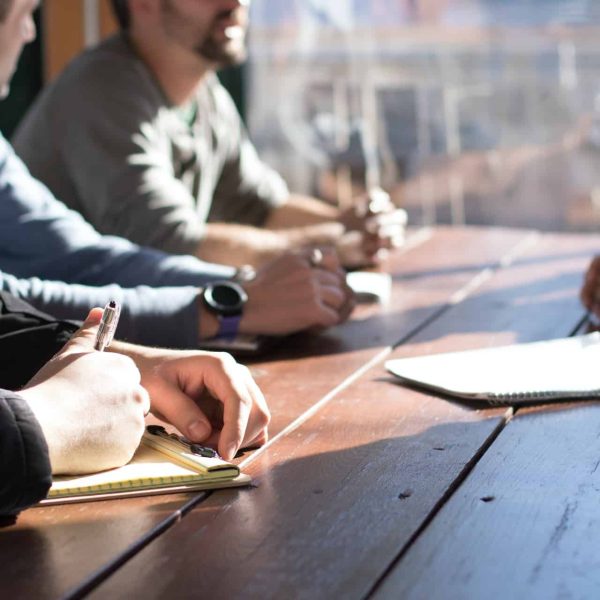 Why First Rank?
Hopefully by now, you're sold on the notion that SEO is a good idea – if you're not, phone us. We can talk your ear off about it. It's really good stuff.
The next question – there are a lot of people who can do SEO for you, so why us? Here's the biggest reason why:
We have a strategy tailor-made for Mississauga
Seriously, if you take a look at other sites selling SEO in Mississauga, you won't find insights about Mississauga's market like the ones you just read. Their pages certainly repeat the word Mississauga a lot, but that's about it.
We're different. We study every region we do business in very carefully so we can create region-specific strategies.
Toronto is different from Mississauga. Mississauga is different from Winnipeg. They're all different from Vancouver. To use the same strategies in every place is to blunder the host of unique opportunities they all offer. When we talk about Mississauga SEO, we're talking about SEO specifically designed for Mississauga, not some copy-paste strategy we use in other municipalities.
Created by and for Canadians
We've managed to tailor-make strategies for each reason because we're Canadians who love Canada. It's a joy to dive into the uniqueness of Mississauga and every other city we work in, because it gives us an opportunity to visit those cities.
It gives us an opportunity to spend time with other Canadians, and to devise strategies that help Canadian search engine users and Canadian businesses find each other.
We want to see you thrive.
Everything is in-house
Here at First Rank, we understand that what search engines are looking for is quality. Cutting corners doesn't move the needle – it might make things less expensive, but not nearly as effective.
That's why we do everything in-house. No outsourcing our writing to $5 per blog writers. Your SEO analysis doesn't come from someone we hired on Craigslist. If you want to know something, if you have any questions about your SEO, if you want to meet with us, you can – our team is all here.
That means you know exactly what you're getting – and we do too. That's quality control you won't find in too many other places.
We're transparent (no black hat tricks)
Want to understand our strategies? Talk to us about them. In fact, in the next section, we're going to break down exactly how we do things. It's not a matter of trickery and magic – it's just hard word, creativity, and lots and lots of data.
That means we're not engaged in link buying, keyword stuffing, or any other shady tactics than can get your site kicked off of Google entirely. We follow their best practices because we understand that search engines, your customers, and your business all care about the same thing: the quality of your content.
How we do it
We promised a look behind the curtain; here it is:
The 6 Pillar Approach
While our strategy varies from city to city, it all starts with the 6 Pillar Approach. You'll see that there's a lot of variability within these 6 pillars, but in our experience, if you neglect even one of these, you'll see drastically worse results on search engines.
Keyword research
The first pillar is basically Step 0 of any SEO strategy – keyword research. You can get pretty granular about the qualities of keywords (there are a lot of research tools out there), but there are basically 4 main traits we're looking at:
Relevance
Popularity
Competitiveness
Intent
Relevance is simple: for our Mississauga snowshoe store, a search for "Winter equipment in Mississauga" is relevant, while a search for "Burgers in Vancouver" quite obviously isn't. Keyword research allows us to find a number of relevant keywords – many of which you might not think of immediately.
Popularity is another easy one: how often is a term being searched for? The more popular the keyword, the more valuable it is to rank well for it.
Competitiveness usually correlates pretty directly with popularity – if a term is really popular, you'd better believe other businesses are trying to rank for it, too. A great way of navigating this is by targeting long phrases (known as long-tail keywords) that are relatively low in competitiveness but still high enough in popularity to matter.
Intent is a bit more complicated: when we're asking about intent, we're asking what a user wants when they search for a term. The best intent for converting is commercial intent – that's when a client is searching because they want to buy. Informational intent keywords are great for getting people into the funnel and building brand awareness – they're when a client is simply looking to become more informed.
The SiL keywords we referenced earlier? They're often some of the best for local SEO in Mississauga – they're the kind of keywords that convert into purchases around 28% of the time.
Next level content
Once we've figured out which keywords we want to target, we'll create content that responds well to the intent of those keywords. You might see a query like "where to snowshoe in Mississauga" – a piece of content we might make to get traction on that keyword could be titled "Top 10 Places to Snowshoe near Mississauga" or "Top 10 Places for Winter Fun in Mississauga".
When pages do well on your website, they boost your entire site's SEO. By creating great content, we'll keep users on your site for longer. What's more, we'll include calls to actions for purchase on informational queries. We'll also optimize your product pages so they'll rank for commercial queries.
Awe-inspiring off-page
Off-page SEO is all about getting other sites to link to yours. This may be the most important part of SEO – a huge percentage of your ranking is based on whether or not other trustworthy sites are linking to yours.
There are 3 broad qualities we look for in a site before we get links from them:
Do they have authority (in other words, do search engines like them?)
Are they relevant to your industry?
Are they relevant to your area? (in our case, this will often be Mississauga, but it could be other parts of the GTA as well, depending on our strategy for your business.)
From there, we might use a number of techniques to get links, though we never buy them. In general, these techniques revolve around creating the highest quality content available for a given search, posting that content on your website, then advertising how great the content on your site is!
Let's get technical
Well, actually, we won't get too technical here – we don't want to bore you. The long and short is that we'll improve your website's architecture so it's easier for both people and bots to navigate. We'll fix problems on your website's back-end, and optimize everything from meta tags to videos to make them search engine friendly.
We do give a damn about your reputation
Not to knock Joan Jett, but caring about your reputation is incredibly important – especially in the days that people will leave bad Yelp reviews just to try and score free products.
Search engines care a lot about your reputation – a constant influx of reviews tells them that your business is alive and well. The number of reviews you're getting, the total number of reviews you've ever received, and how well-reviewed your business is can all affect your site.
This isn't something we take lightly, so we designed our own reputation management tool, in-house. We honestly think it's the best one on the market – that's why we created it – and we'll use it when working on your site. It helps you get more reviews while limiting negative reviews in a way that allows you to directly help any dissatisfied customers.
The biggest directory on the Web
Local SEO is almost impossible without using Google My Business (GMB). You see, GMB is what Google uses to keep track of the businesses in a given area. When someone makes a SiL search, GMB results are usually what pop up – 3 of them, in colour, with pictures, review scores, and a map showing you the locations of the businesses.
You want to show up for that result, often called the 3-Pack. It's like the Holy Grail of local SEO – and you can't land on the 3-Pack without optimizing your GMB.
Whether you've already claimed your GMB or this is all completely new to you, we'll improve your GMB and work hard to land you on that 3-Pack. With it, we can help attract not only Mississauga clients, but clients in nearby cities like Oakville and Brampton.
I could write a novel on any one of the 6 Pillars alone – and I could probably write subsequent novels on tactics within those pillars.
The point is, SEO takes a lot of work, and it requires a lot of skill, resources, and data. The consequence of this is that SEO goes far beyond helping you rank well on search engines (though that's always the guiding goal).
By implementing SEO, you can boost your entire online presence. Customers will enjoy their experience with you more, because the first point of contact they'll have with you is you answering their questions.
People search things on Google because they want to get something done. They have a question, or a pain point, or something they want to purchase. When your site is the first thing that pops up, and you answer their query for them, they'll have a positive impression of you.
What's more, SEO means that your site will:
Load more quickly
Have more useful content
Be easier to navigate
Be more relevant to the needs and wants of Saugans
That's a holistic boost to everything your business wants to be doing online.
If you want that holistic boost – if you want that search engine traffic, and the opportunity to grow your business, get in touch with us.
After all, you probably found us on Google, right? If we can do it for ourselves, in a space full of search engine specialists trying to do the same, we can do it for you.