Here is what a few of our clients have to say about our digital marketing and seo services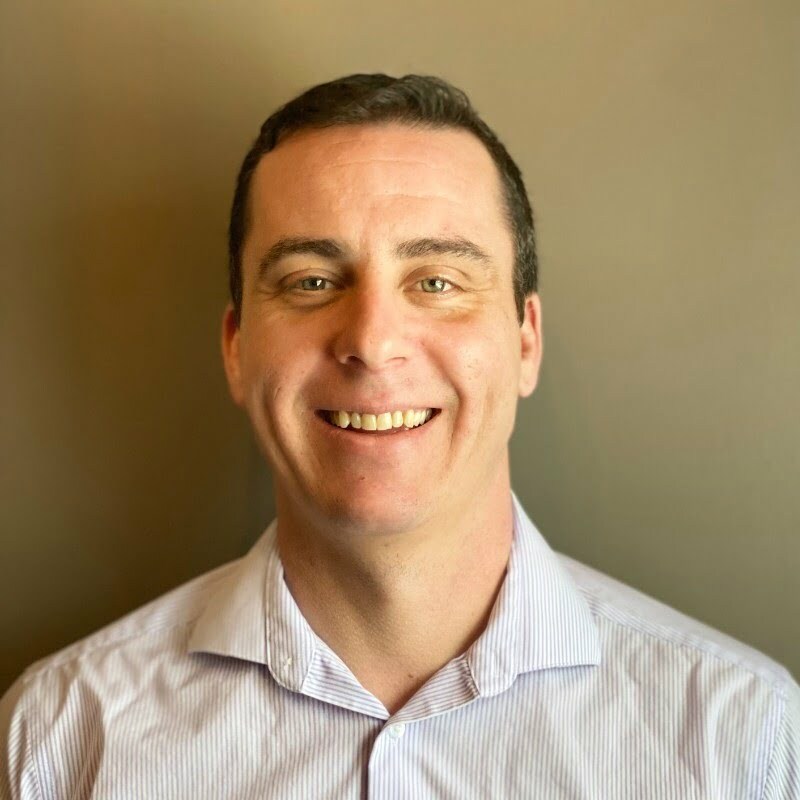 As a result of First Rank's efforts, call volume tripled for service work. Our website has become significantly more searchable, which has increased site traffic. Looking at our keywords, we appear in two postings on the first page and high in local results. We're ranking quite high for all of the search items we wanted to rank for. The positive results were instantaneous.
- Daniel Hartley - Powertec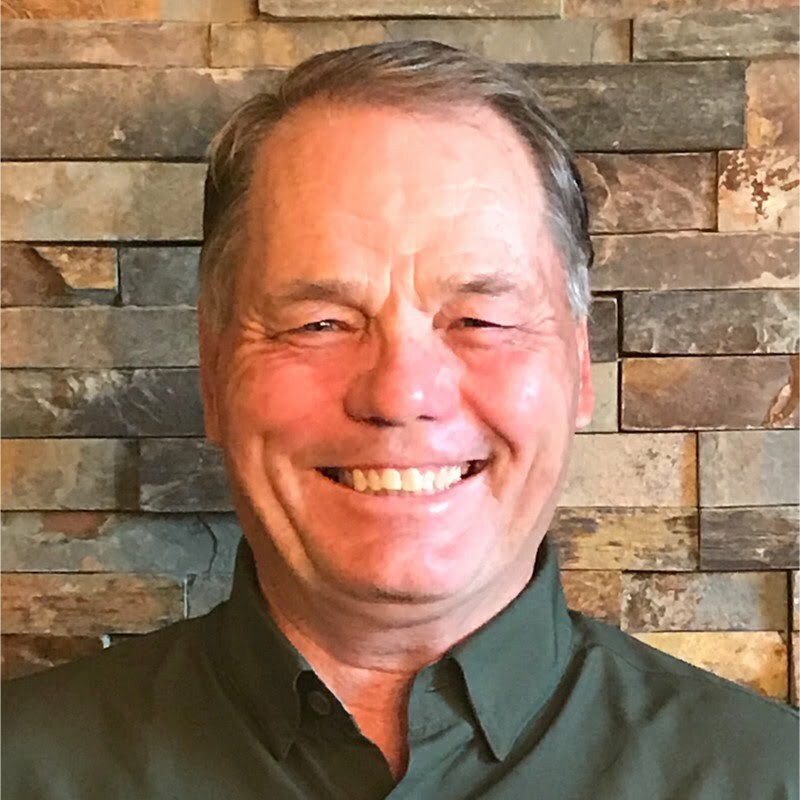 We had incredible results for the SEO project including several hundred thousand views. We also sold $150,000–$200,000 worth of product as a result of First Rank's SEO efforts. Additionally, three of the articles that we wrote are now on the first page of Google. As a result, we've had a number of inquiries, particularly in the last couple of months, and several of them will result in significant sales. They're a great team to work with... The analytics report that they provide every month is great. Whenever I ask them to do something, it's typically done in 24 hours. We communicate via email, text, and phone, and we also meet face-to-face periodically.
Ted Cullen - QuikTherm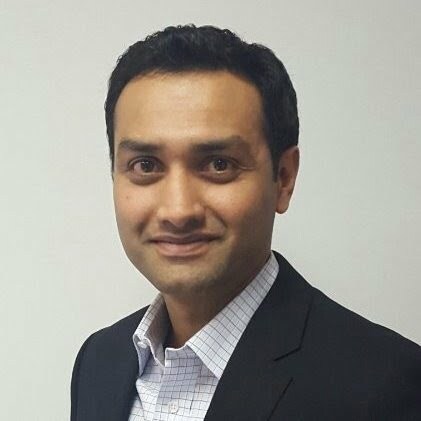 We continue to be satisfied with their services and the results. The work that Jacob and his team is doing has provided us with phenomenal traction. Before working with them, we were hovering around page two or three on a dozen keywords that were important to us. Now, we're consistently ranking either one, two, or three on all the keywords and key searches that we wanted to be ranked on, which has been huge. We've also seen our numbers go from an average of 10 requests per month to about 30. It's been a great partnership.
- Gaurav Bhatt - PrintPro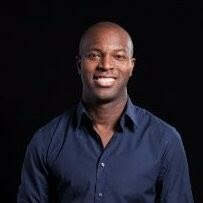 For most of the keywords, we ranked in the top three search results if not the first result. Their team maintained those rankings too. We eventually reached close to the top three search results for the other keywords. First Rank had a big impact on our business. They were directly responsible for a 2-times increase in our business...The qualities that make them stand out are integrity and communication. Jacob's one of the nicest entrepreneurs that I know. As a result of his quality coaching, we maintained a relationship throughout the project.
- Donald Spann - Companion Maids
See what our clients have to say about our SEO services.
Hamilton is a fast-growing, highly competitive city. It's a great place to do business, with hundreds of thousands of potential customers at your fingertips.
That is, if they can find you.
Search engine optimization (SEO) is a marketing strategy designed to bring you highly-qualified leads. You'll get traffic from customers actively looking for your products and services.
Hamilton SEO is incredibly powerful—if you know what you're doing.
Our Hamilton SEO services are designed to increase traffic and bring clients to your door. We'll even help you increase conversions—and that means more money in your pocket. 
Here's how we do it: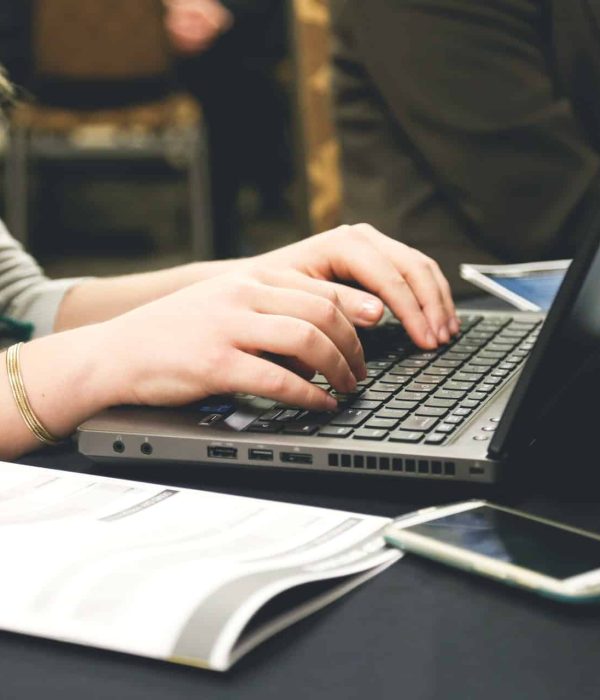 Search engine optimization (SEO) is a term that encompasses all of the strategies and techniques used to help a site perform better on search engines. Google is the most popular search engine, and it's our primary target.
SEO has been around for a long time—in the modern age, it's all about optimizing your website to be user-friendly, easy to navigate, and full of high-quality content. Basically, it's about optimizing your site to be uniquely useful to the people who are most likely to see it—Hamiltonians.
The goal of SEO is to get your company to rank at the top of the search engine results pages (SERPs) for keywords that are relevant to your business. Doing so 
Brings highly qualified leads directly to your website

Stonewalls your competitors
The #1 spot in the SERPs has a clickthrough rate (CTR) of 27.6%. That's 10x more than the number 10 spot! 
When you rank first, you're outranking your competitors—that means more leads for you and fewer leads for them.
The technical goal of SEO is to rank at the top of the SERPs. 
The real goal of SEO is to grow your business.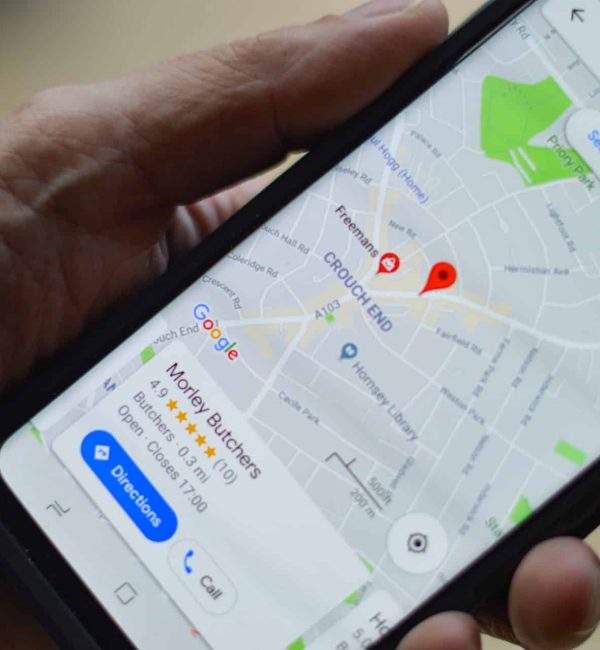 Local SEO is a type of SEO focused on local businesses. These businesses are trying to attract clients to their physical locations or serve a particular geographical area.
In Hamilton, local SEO might target web traffic coming from Hamilton, Burlington, Grimsby, and the surrounding communities. 
Most local searches are done on mobile devices—people are looking for businesses near them. Our goal is to make your business show up at the top of the SERPs for those local searches.
What's unique about SEO in Hamilton?
Why local experience matters
Every city is unique, and no two locations should have the same SEO strategy—especially if you're trying to rank for local SEO. 
Hamilton is no exception.
In order to beat the competition in rankings, you'll need a company with local experience. 
First Rank is that company.
We've helped businesses just like yours attract qualified leads, build brand recognition, and increase their sales. We know the market in Hamilton—here are some of the techniques we might use to grow your business:
Tactics built for ranking in Hamilton
The first step is understanding exactly how far your service area extends.
Are you looking to attract clients from Burlington and Grimsby? Maybe you're even willing to deliver to customers as far as Brantford. Establishing your service area is key—we'll use that information to create targeted content designed to rank in that area. 
From there, we use our local knowledge to drive leads through your sales funnel. Imagine you're selling bikes. We might make an article about "The 10 Best Spots To Bike Along the Bruce Trail". It's local, it's relevant to your business, and it's relevant to a number of potential search areas.
Once we've created content designed to rank in Hamilton, we'll start promoting that content using a variety of strategies. We might ask the Bruce Trail Conservancy Facebook page to promote the content, or we might get in contact with the Hamilton Cycling Club. 
Our knowledge of local businesses, not-for-profits, landmarks, and groups is what enables us to help your Hamilton business succeed.
By Canadians for Canadians
We're not some multinational digital marketing corporation located in some far-off country. We're First Rank—and we offer SEO by Canadians for Canadians. There are NHL players we love who got their start with the Bulldogs. We know what it's like to sip a hot coffee on a cold February morning. We love the great outdoors. 
We love our country. 
We love Hamilton.
We're a company that cares—our mission is to promote Canadian businesses like yours.
Here's how we're going to do it:
You'll see blogs in Canada about what's FDA approved, about CDC regulations, about the electrical code in California. Not with First Rank. Our SEO company and content writers are Canadian. We'll honour our commitment to keeping content relevant to Canadians and Torontonians – notice that we spell honour with a "u".
Our unique approach to SEO in Hamilton focuses on helping you rank for the keywords that matter most to your business. We start by looking at your marketing goals—are you trying to build brand awareness? Increase conversions? Promote a new product?
Once we understand your goals, we'll take the Six Pillar Approach, building your digital presence with techniques focused on stability, not a quick rise and crash in the rankings. All of our techniques are white hat (approved by Google), so you never have to worry about being deranked. 
We don't use black hat techniques. Instead, we focus on these six proven pillars of SEO:
Keyword research

On-page optimization

Off-page SEO

Technical SEO

Google Business Profile (GBP)

Blog management
Let's dive a bit deeper into each pillar and how they'll help you grow your business.
Keyword research is the first step in our effort to help your business make it to the top of the SERPs in Hamilton. 
The idea is simple—we find the words and phrases that people use to find businesses with products and services like yours. We then use these keywords as a roadmap to create content for your website.
For local SEO, many keywords are what we call service-in-location (SIL) keywords. These might target Hamilton, neighbouring cities, or even neighbourhoods. Keywords like:
"Bike shop in Hamilton"
"Mountain bikes for sale in Grimsby"
"Bike repair in Ancaster"
These would all be potential long-tail keywords to target for our hypothetical bike shop. We're not guessing, of course—we use powerful tools (like Google Analytics) and techniques to find which keywords are most commonly used, which ones have the best chance of leading to sales, and more.
Once we've found the keywords to target for your business, we move on to the next step: On-page optimization.
On-page optimization is a broad term: It's all of the tools and techniques we use to improve the content on your website. 
Google and other search engines care about what's written on your website, what that content links to, and how it's organized. 
To rank well in a search engine, every page on your site needs to be unique and uniquely useful. That's easy enough to do—Hamilton is a vibrant city with its own culture, businesses, and events. We'll use our knowledge of everything from the Bay Race to the city's incredible street art to create unique content that's made for Hamiltonians.
We'll ensure that the structure of your website makes it easy for search engines and users to navigate and that every one of your pages links to other pages. This helps search engines understand your website and helps you guide your users through your sales funnel.
Google and other search engines use links to determine how trustworthy a site is.
When other trustworthy sites link to yours, search engines notice. That brings you up in the search results—and that means more Hamiltonians will notice your website.
We use a variety of techniques to get links from websites that are relevant to your niche—and websites that are relevant to Hamilton. We may even work on getting your website into The Spec or Hamilton Community News!
We use a variety of tools and techniques to find websites that are respected by search engines. When a search engine recognizes a site as having high enough authority, we'll find ways to convince that website to link to yours—often through the use of unique, high-quality content designed for Hamiltonians.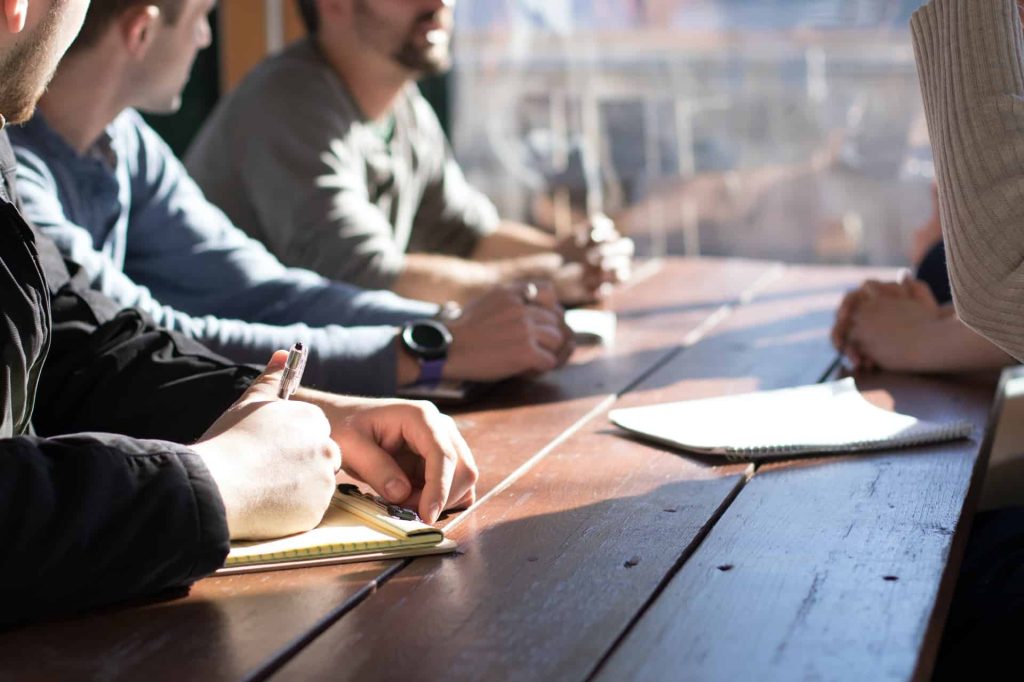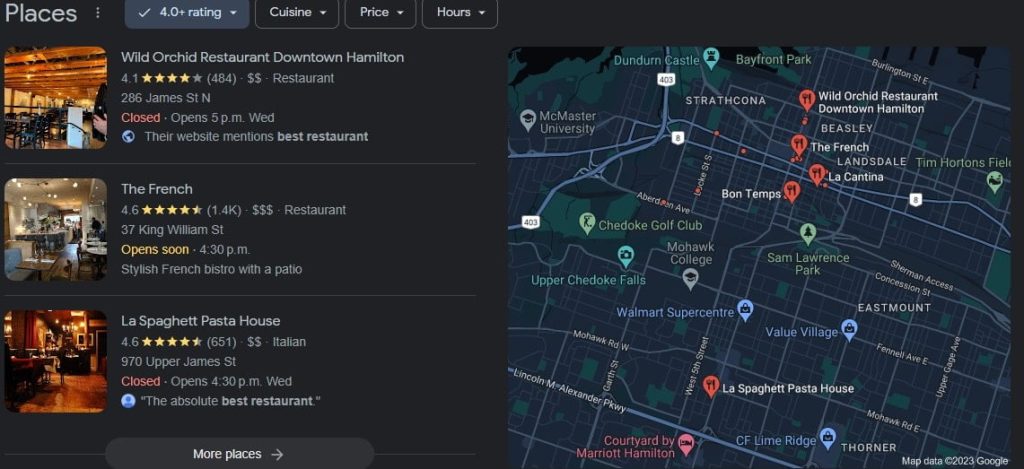 Google Business Profile (GBP) is the single most important online directory on the planet.
It's a key pillar of our Hamilton SEO strategy.
When your GBP is properly optimized, you can rank in the coveted 3-Pack—a set of three search results that appear on top of all the organic search results. They're packed with information to encourage customers to click on the results, and look like this.
Images. Reviews. Their locations on Google Maps. A description of the business. All of this—only available to you if you optimize your GBP.
We'll optimize it for you—all a part of our Hamilton SEO package. (You'll rank better on Google Maps, too).
Your SEO campaign wouldn't be complete without blog management.
Blogs are what we use to attract potential customers to your business. They're what we encourage other high-authority websites to link to. They're what teaches Google and other search engines that you know Hamilton and that you know your industry.
Without blog management, ranking higher is next to impossible.
We'll choose the topics for your blogs, write blogs for you, then promote those blogs. Each of these pages will be written by our in-house team of Canadian content writers. You'll never have to worry about plagiarism or fact-checking—we do all the work for you.
Our efforts so far have been directed at growing website traffic from all major search engines through content and links targeting various keywords. 
We also have to focus on the technical side of things—making your site more user-friendly by improving loading speeds, reducing wait times, and using code that can help any search engine recognize the various elements on your website.
Technical SEO is a core part of our Hamilton SEO strategy. We'll analyze your Core Web Vitals and other important metrics, then use a variety of techniques to improve your website's code. 
Our technical SEO helps all major search engines—and potential customers—navigate your website with ease.
There are a lot of different reasons why content is great for SEO Services. Let's take a look at some of the kinds of content our local SEO company can create for you:
Blog Posts
Blog content that answers client queries. Say someone is Googling "what's the best way to clear snow". That's a question a newcomer to Canada might have (if they've never dealt with snow), and it's relevant to a company that does snow clearing and other yard services. A blog giving tips and tricks accompanied with a call to action will incentivize that client to call. Localize the tips to Toronto, and you've got a winner.
Content Pages
Content pages that describe your company, your products, your services – whatever you offer! Our content pages are hyper-focused on SEO, so everything from your homepage to your about us page will help you rank.
Long-Form Resource Pages
Long-form resource pages that are the authority on a subject. These pages are incredibly useful. Not only do they rank highly, they incentivize other websites in Toronto and your industry to link to you.
Those are just a few brief examples of the many types of content we can create for you. Content does double-duty. It ranks highly for very specific queries and keywords, and it keeps people on your website. That boosts the ranking of your homepage as well. That means you'll rank well for specific queries and for more general terms – all because of great content! Now that's a digital marketing strategy.
A complete digital marketing strategy
SEO affects every aspect of online marketing
We've already seen that SEO can draw traffic from search engines, Google Maps, and other websites. You can also attract traffic from social media and ad campaigns—potential customers can come from just about any corner of the web.
Our goal is to ensure that you find paying customers—customers who are already interested in the products and services you offer. For your ranking on any given search engine to improve, you need to integrate SEO into your overall online marketing strategy. 
A Holistic Approach Is Best
As with any type of marketing, a holistic approach is best. When you work with First Rank for Hamilton SEO, we'll do everything we listed above—and we can do so much more.
Reputation management to ensure that you get more 5-star reviews.
Google Ads management to improve your paid traffic alongside your organic traffic
Web design to create a beautiful, functional nexus for all of your marketing efforts
Digital advisory services to help you transition from solely brick-and-mortar to an online powerhouse

And much more
Frequently Asked Questions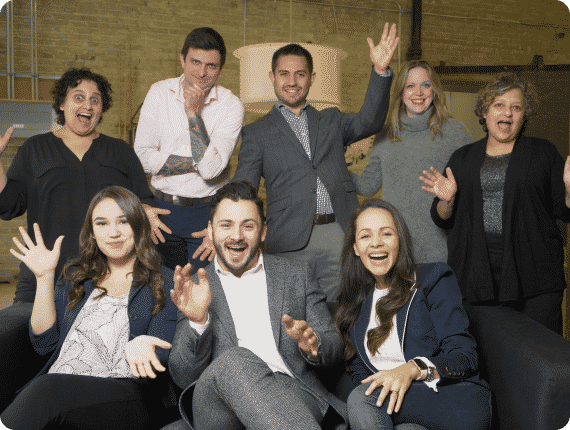 Choose First Rank for Hamilton SEO
Our Hamilton SEO services aren't for everyone. We only take on clients when we know we can help them succeed. When you choose to work with us—and we choose to work with you—it's because we know we can help you grow your business.
Choose a company with local experience. Choose an all-Canadian team. Choose the people who know Hamilton.
Choose First Rank for Hamilton SEO.