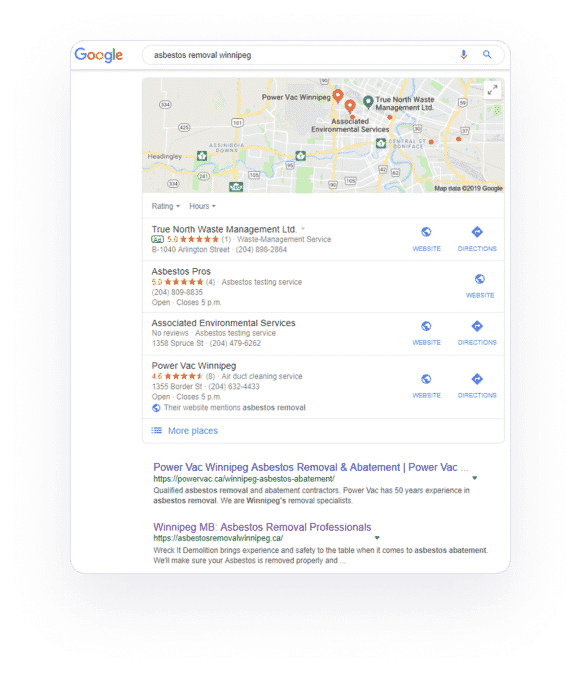 This was a site that we created strictly for testing. Our tests were successful and the site outranked all of the competitors, so we ended up selling the site to a local contractor that works in this space.
Since at the time this site didn't represent a real company it's safe to say that 100% of traffic to this site and calls generated from this site are coming from SEO. This makes this a valuable case study to illustrate at what rate organic traffic converts into inbound leads: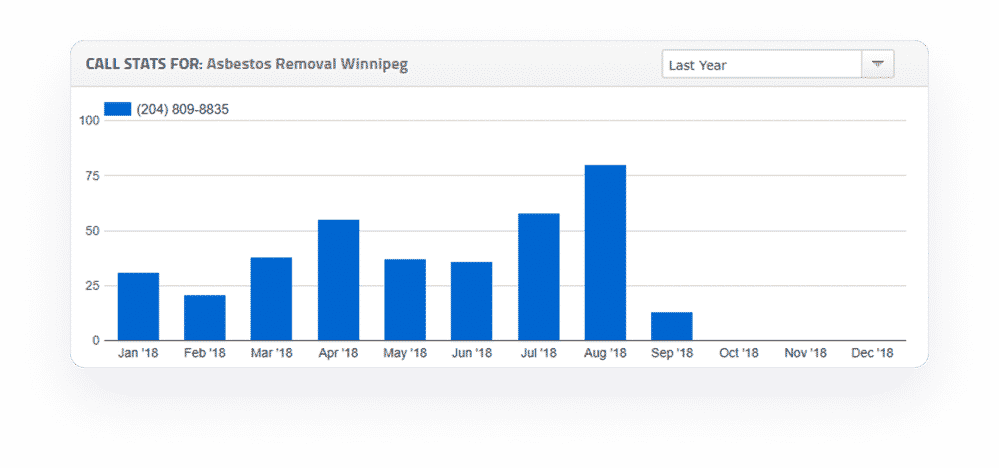 While according to Google's Keyword Planner this keyword was only supposed to get 90 searches per month, somehow on average we're getting 25 - 75 inbound phone calls per month from this website.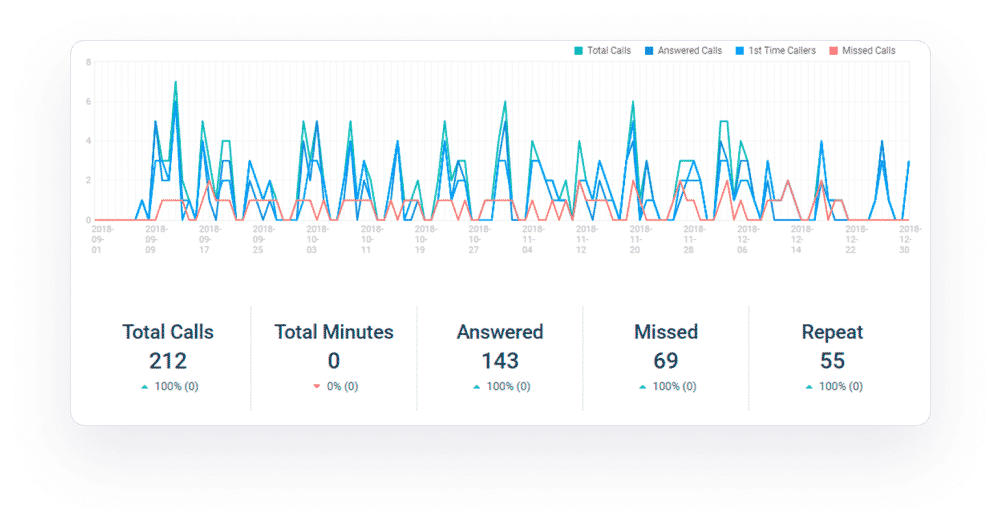 We migrated to a new call tracking software in September which explains the drop-off in September on the above graph. Below are the stats for the remainder of the year: