Vancouver is a vibrant place, with plenty of opportunities to grow your business. People from around the world visit Vancouver, BC to see Granville Island, Stanley Park, and the Bloedel Conservatory.  But in a city with over 2.6 million residents, how can you rise above the competition? 
Google Ads (or Google AdWords) will put your website at the top of the most popular search engine. But to get there, you'll need a highly optimized ad campaign. 
Google's online advertising program uses a pay per click model (PPC). With this feature, you bid on certain keywords, and pay each time someone clicks on your ads. That means you only pay when users take action.
But you don't want to send just anyone to your site—you want to increase traffic from users who will purchase your products and/or services. This will improve the ROI on your ad campaign and increase your revenue overall.
Our Google Ads management services in Vancouver will make your advertisements more visible and generate high-quality leads for your business. When you work with us, you'll see the difference that professional management makes.
What We Offer
We aren't like other digital marketing agencies. Our conversion tracking, campaign optimization, and ongoing maintenance are what sets us apart from our competitors. Here's what you can expect when you choose our digital marketing agency:
Our Process
When you work with us, we'll implement our advanced conversion tracking across your entire website. This will keep track of form submissions, calls, and events that result from your ads, so you'll know exactly how your campaign is performing. 
With PPC ads, the cost of each click will depend on the keywords that you choose. Our goal is to get you high-quality leads that convert at the right cost. Based on data collected through our conversion tracking, we can identify keywords that generate the most leads for the lowest cost.
The more data we collect, the better; this information allows us to target ads based on the location, gender, and device of the searcher. The result  will be a campaign that's completely optimized for your industry.
Monitoring and adjusting your campaign will be an ongoing process. We don't simply add keywords and send off your ads. Each week, we'll analyze data from our conversion tracking and optimize your campaign accordingly. 
Our custom tools notify us if there is ever an issue with your campaign, like an ad that isn't approved or running properly.
We'll also determine which negative keywords should be added to your campaign. These terms will ensure that your ads won't appear for irrelevant terms or the wrong search intent.
How It Can Help You
How can a professionally managed Google Ads campaign benefit your online business? From small businesses to large enterprises, you'll enjoy the following advantages:
More website traffic
Increase the volume of traffic on your site by appearing at the top of Google search results. This will help you acquire new customers, get more phone calls, and increase the number of clients who visit your store.
Lead generation
Conversion rates are what determine the success of your campaign, and ultimately, your business. They measure how many customers visit your site and decide to purchase your products and/or services. The more leads you generate, the more opportunities you have to convert customers.
Save time
Do you currently take care of your own advertising campaign? If so, it may be difficult to find the time to manage it properly. After all, you're busy running a business, too.
Maintaining a successful campaign is a lot of work. We're a full-service agency, which means we'll take care of everything:
Monthly KPI reports (key performance indicators)
You'll never be in the dark about how your campaign is performing. Each month, we'll send you a KPI report that measures the success of your pay per click ads. If you have any questions or concerns about your report, you can call us anytime.
Total control over your account & pricing
Even though we manage your campaign, you still own it. That means if you decide to part ways with us, you'll still retain ownership of your account and your campaign. Unlike other agencies, we won't hijack your account or Google analytics if you decide to discontinue our services. 
A PPC campaign gives you complete control over your budget. You can implement a budget cap so that you never overspend on your ads. 
With our transparent pricing plans, you'll know exactly how your budget is allocated. Since we implement a fixed management and campaign setup fee, we aren't incentivized to spend more of your budget to make more money. Our goal is to get you the best results with a budget that you're comfortable with. 
Finally, you won't be locked into a long-term contract. We offer month-to-month plans (with a 3-month minimum). Our services are available in a range of pricing packages so you can choose one that suits your needs.
Call Us Now!
With over 10 years of experience in the industry, there's a reason we've attained the status of a certified Google Ads partner. We're so confident in our services that we manage campaigns for our own business.
At First Rank, we offer professional management services in Vancouver for the following:
If you're looking for a dynamic advertising strategy, you might consider combining your Google Ads campaign with SEO (search engine optimization for Vancouver). At First Rank, we do it all. Contact us today to discuss your digital marketing strategy.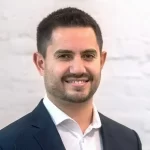 Jacob Kettner is the owner and CEO of First Rank Inc., a digital marketing agency based in Winnipeg, Manitoba. He currently sits on Manitoba Chamber of Commerce Small Business Advisor Council which assists people grow their small businesses in Manitoba.