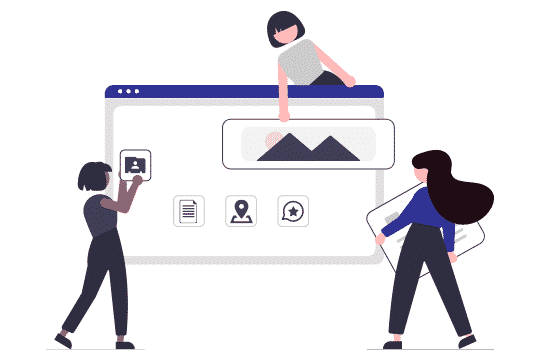 Google My Business (GMB) is one of the most important online business directories – it's also absolutely essential to any and all local SEO efforts. 
For the purposes of this article, we're going to assume you already have your GMB set up. Optimizing it will make it both more user-friendly and help you improve your ranking (and how likely you are to show up in the coveted 3-Pack). Let's get started:
Optimizing Core Features
The core features of GMB are the things that give customers key information about your business: your contact information, your business category, and your business attributes.
Optimizing Contact Information
Contact information is the kind of info found in a business directory: name, address, phone number, email, hours of operation, and the like.
There are a couple of key things to keep in mind here. First, you absolutely need your contact information to be the same across all business directories – chiefly, your name, address, and phone number (NAP). 
That can seem pretty straightforward, but it's not as simple as it looks. To give you an example, if your company's full name is "Restaurant and Food Enterprises", it should be listed as such in each directory (including GMB), instead of shortening it to something like "R&E Inc.".
When it comes to your address, it's easy to make mistakes. Little things like putting the wrong unit number can steer your customers and search engines in the wrong direction. Another common mistake is putting the wrong city name, especially in places that have been amalgamated, like in Toronto – putting "Etobicoke" as your city can net you penalties.
Phone numbers are prone to the same typos as addresses, but they're also more likely to change over time – be sure to update your GMB every time your phone number changes.
Another important point: other people can change your contact info in your GMB. Yes, it's a pain, but Google is doing it for good reasons – some business owners haven't claimed their GMB, and some don't update theirs. Google relies on user updates in these cases. Don't want to fall prey to a malicious edit or an honest mistake? Check your GMB daily.
Optimizing Your Business Category
You'll get a wide variety of options for business categories – you want to choose the one that best represents all of the activities your business undertakes. Not sure what to pick? Take a look at what your top competitors have as a category on their GMB listing. If they're in a similar enough industry or niche, you can simply copy their category.
There are also a number of secondary categories available. Choose one or two of these if your primary business category doesn't fully encapsulate what your business does, but don't choose too many categories. You should also avoid redundant categories – a pizza restaurant would choose the primary category "pizza restaurant", not the primary category "restaurant" with the additional category "pizza restaurant", for example.
Optimizing Your Business Attributes
Here is a very big list of Google My Business attributes. They're used to further describe your business and tell customers a little bit more about the kinds of services you offer. The existence of these attributes is one of the reasons you should limit how many categories you choose – attributes do a lot of the lifting.
That said, just like with categories, you don't want to go overboard. Find a number of attributes that best define how your business operates without being redundant, and add them to your listing.
Weekly Optimizations
There are a couple of things you can do every week to improve your GMB:
GMB Posts
GMB posts are a form of microblogging for your business – by default, these posts are taken down every week, so it's important to make a new post around the same time each week.
What should you post about? Anything you think your customers might want to know! You can post about sales that you're having that week, holidays, changes to your hours of operation, events that your team is participating in, and a whole lot more. Businesses go through all kinds of interesting things any given week, so you should have no shortage of topics to write about.
Even if you're holding a multi-week sale, it's a good idea to make a new post about the sale each week – just change up your copy a bit! 
Images
Hopefully, you already have a number of images loaded up. You'll generally want your primary image to be your logo, and to have a good shot of the exterior of your business, as well as a couple of nice interior shots.
You may be wondering why images are in the "Weekly Optimization" section – it's because you want to add a new image every week. Not all of these images will be displayed to customers in, say, a 3-Pack, but the more images you have, the better an idea your potential clients will get about what your business does. You can take images of products, your interior, your staff, or almost anything else that keeps your business ticking.
Images can significantly boost your organic traffic a should not be excluded from your SEO strategy. Image SEO optimization is easy to implement: you just need to compress your images and fill out image alternative texts.
WordPress users can do so with plugins like image SEO optimizer (bulk optimizer for alternative texts) and Smush (image compression plugin).
If you are not using WordPress, this process is tedious but necessary because it will also improve your website user experience and accessibility.
Interacting With Your Audience
GMB has two very useful features for interacting with clients (and potential clients). We're going to look at how to use both:
Q&As
Questions and Answers was designed by Google to help users better understand the amenities and services available at your business. 
One handy way you can use Q&A is to ask questions yourself, then answer them – you can treat this as something of an FAQ. You'll need to continuously monitor Q&As, however, because user-generated questions are common.
Answer every user-generated question to the best of your abilities – when necessary, you can always get a client's contact information and have a conversation with them off of your GMB. The Q&A section should not be treated as customer support, but as a way to provide more details about your business.
Reviews
Google encourages its users to leave reviews of any business they think their users have visited. You'll probably end up with a lot of reviews on your GMB, and you should respond to all of them. 
You probably know review best practices, but here's a reminder – thank people for positive reviews, and politely address negative reviews. When the opportunity presents itself, try to respond to negative reviews by giving contact information for your customer service department. This takes what could be a heated conversation off of your GMB – you can handle things away from the public eye, and potentially turn a 1-star review into a 5-star review.
Following all of these steps will improve both user experience and help your rank for SEO purposes. In fact, GMB is so important that our Winnipeg SEO agency will handle all of the GMB optimization legwork for you.