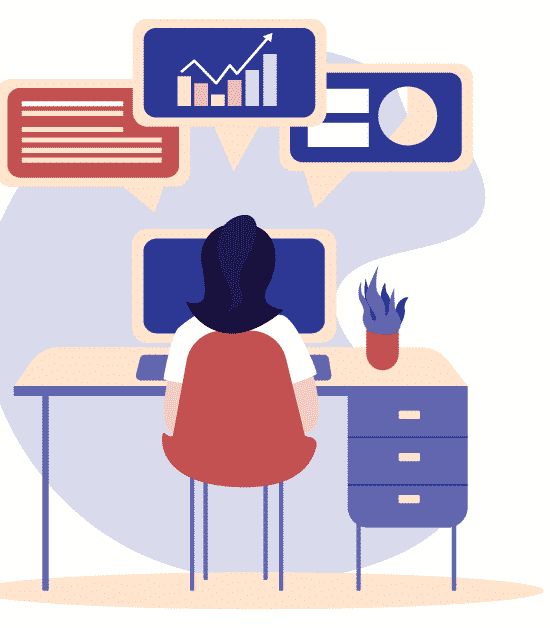 There are a number of different reasons to blog and SEO is definitely one of them but simply having a blog and posting to it regularly will not necessarily help your site rank better in Google for the most important terms that you need to rank for.  To fully understand the effects of blogging on SEO we need to have a base understanding of the 6 pillars of SEO.
Link Structure
We know that links and mentions are important for off-page SEO.  As well, a well thought out internal link structure that helps both users and Google find and identify the most important content on the site is key.  Blogging can help in acquiring external links from other websites as well as be an integral piece in the internal linking puzzle.
Let's use an example of a dental office.  The main keywords that the dentist wants to rank for are "Winnipeg dentist" as well as some service-specific terms like "invisalign Winnipeg" and "teeth whitening Winnipeg."  The website only operates in one city so has set up their site so the home page is targeting the "Winnipeg dentist" term, and they have service pages for the two services that they want to focus on.  In total, the dentist only has 15 pages on the website including the terms of service and privacy policy.
From an internal linking perspective, the dentist should have links from content on their site referencing the services that they offer, however there aren't any pages on the site that make sense to do this on from a user perspective.
Supporting Content
Blogs serve as a great place to write supporting content – they can have an article on how much teeth whitening costs, how long teeth whitening takes, health risks associated with teeth whitening etc.  These blogs are great places to link back to the main teeth whitening service page and helps both users and Google understand that this is the most important page on the site about teeth whitening.
Additionally, these posts serve a few other purposes.  For off-page SEO we need other websites to mention and link to our content.  Without the blog posts, this dentist may get some natural links from directories or organizations they are a part of, or they might get mentioned by a charity they sponsor or a trade show they participate in. However, it's very unlikely that a blogger will reference their content as a resource.  By providing unique and valuable resources on teeth whitening and presenting information that isn't available elsewhere on the internet, it becomes much more likely that they will be used as a reference by bloggers, and maybe even other dentists.
New Entry Points
Lastly, these posts can rank for the questions they answer, so in addition to supporting your SEO efforts for targeting the three main keywords we identified earlier, they act as new entry points to the website where potential patients find the site while looking for information.  This is very powerful positioning because the business is instantly positioned as not just a dentist, but an expert on teeth whitening, which is the service the potential patient is considering.
While blogs can help contribute to authority and topical relevance, when done improperly they can also detract from authority and topical relevance.  If blog posts are short, uninteresting or don't provide value to readers, they won't rank and user engagement will be poor. This can hurt the overall authority of the site, won't attract external links, and the internal links from these posts won't provide much benefit or could even have a negative effect on rankings.
Blogging in and of itself is not a ranking factor, however, it is a very powerful tool that can significantly help boost your SEO when it is done right.  As with any powerful tool, used improperly, it can be dangerous. Our team at First Rank specializes in working with local businesses to increase their online presence and blogging strategies. Contact us today at (204) 272-7265 to discuss how we can help you.