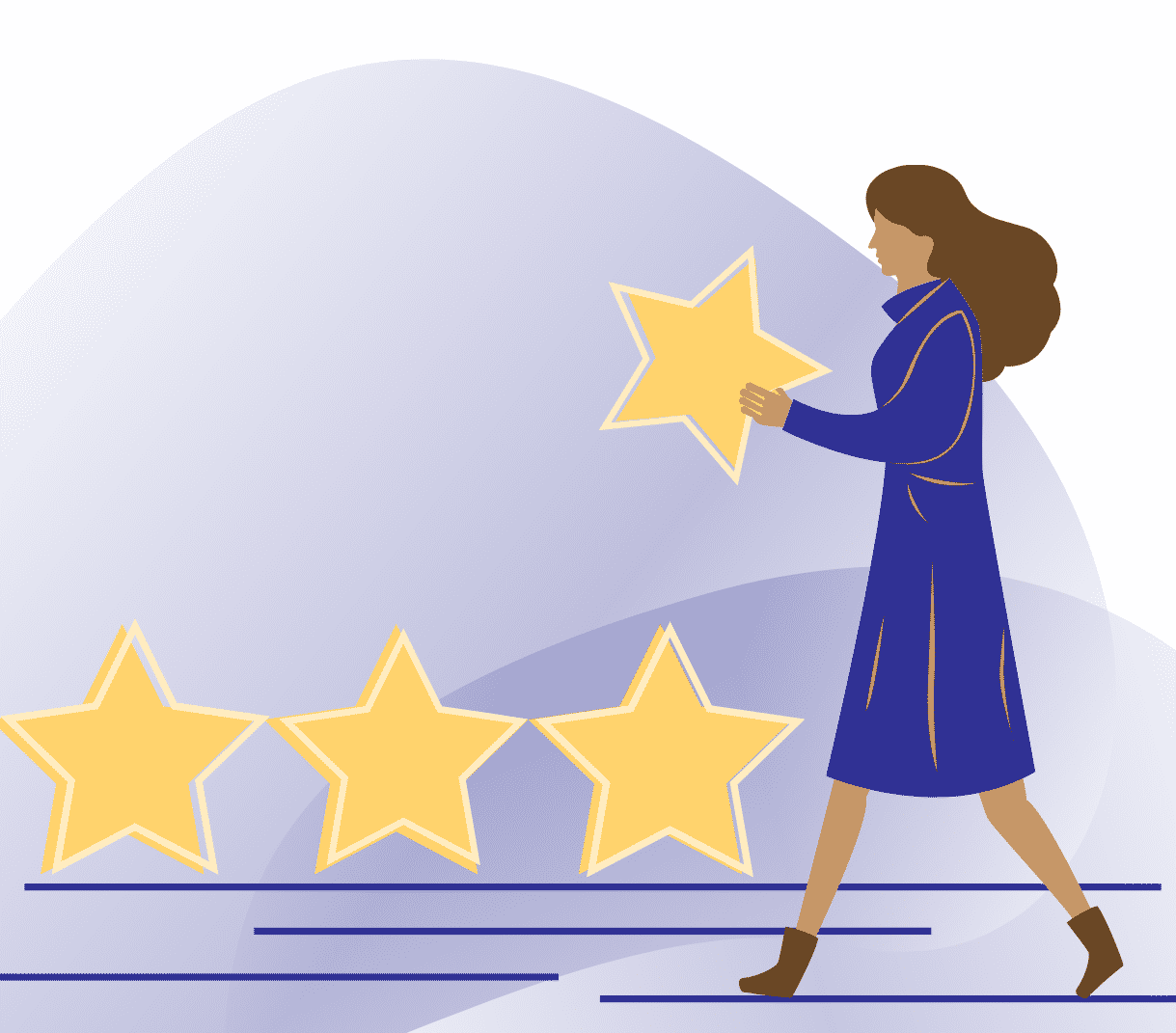 Let's face it: we all have off-days sometimes. The problem with that is when it leads to a negative online review. It's been said that what gets posted on the Internet lasts forever – you don't want one mistake to represent your entire business, but that's what happens when you receive a bad review. It damages your credibility, reputation, and the perceived quality of your service or goods. The impact of reviews, both positive and negative, are far-reaching; they affect your search engine optimization (SEO), your click-through rate (CTR), and your sales conversions. Here's how:
Rankings
SEO is an ever-changing process that aims to rank websites higher in search results. The debate about whether reviews affect rankings has been contentious, and it's ongoing. To sort fact from fiction, we need to look at the numbers: 
According to a Local Ranking Factors survey, reviews comprise 15% of SEO for Google. Another study analyzed how organic traffic increased when 30,000 different businesses started receiving more reviews, and the results were impressive. Now that Google has a setting to filter out local businesses with less than a 4-star rating, you'll be buried by the competition if you have negative reviews. But with positive reviews, customers are more likely to find and click on your business. It's clear that reviews impact SEO, so it's something your business should pay attention to.
When Google sees that your business has plenty of recent reviews, they'll determine that your website is relevant. It's fresh, user-generated content that SEO bots love – it tells them more about your business and products, which helps rank your website's relevance in search results. Online reviews are an essential part of SEO that no business can afford to overlook. 
CTR
Click-through rate, or CTR, measures how many people click on your website rather than simply view the listing. Websites with good reviews get more clicks. Why? Think about the last time you searched for a business online. Let's say you have a sick cat, and you're looking for a local vet. When you search "vets near me", you'll see a page full of results. How likely is it that you'll select the website with a 1 or 2-star rating? You'll probably scroll right past them, and search for one with a 4 or 5-star rating instead. 
Even if your website has stellar content and sings praises about your business, the bottom line is that customers will trust other customers more than they trust you; reviews from clients are organic. Negative reviews have the opposite effect – a single bad review can cost you 22% of your customers. With three bad reviews, that number rises to 59%. The more negative reviews that you have, the less likely customers are to click through to your website.
When users are choosing which business to call, reviews and rankings make all the difference. It's clear that consumers value reviews – a customer that's choosing between two businesses will most likely pick the one with the higher rating. One study that analyzed Google's Local Packs found that businesses with higher ratings received more clicks; a company with 5-star rankings is clicked 69% more times. Your online reputation will be an important factor in your website's CTR.
Conversions
Imagine that you have your phone in hand, and you're ready to call the business you just found online. You were won over by their impressive website and well-crafted content, and you're ready to make a purchase – that is, until you see their reviews. You'll close your wallet if you read about how that business is unreliable, deceptive, or of poor-quality. Nothing hurts a sale like a negative review. 
A product with 50+ reviews can see a conversion rate increase of 4.6%. The reality is that whether or not a customer makes a purchase is greatly influenced by online reviews. Since 82% of consumers read reviews, it's no wonder that they have such an impact on sales. 
Seeing positive reviews can make an undecided customer decide to go ahead and make a purchase. If you aren't seeing as many conversions as you'd like, then it might be time to start managing your online reputation. 
How Can Reputation Management Software Help Your Business?
If you're convinced that reviews are integral to your success, you might be wondering what to do if you a) have few reviews, or b) have negative reviews. That's where review management comes in. First Rank Reputation Management Software allows you to build your reputation by generating reviews, analyzing your reviews for insights, and monitoring and responding to incoming reviews. Your customers will be sent review requests on a drip schedule, which automates the process and collects real feedback. When you receive new reviews, you'll be notified immediately so that you can respond. If your business wants to improve its SEO, increase its CTR, and boost conversion rates, then you should definitely consider reputation management software.