In 2013, Google went down for 5 minutes. In that 5 minutes, Internet traffic dropped 40%. 
The Internet runs through search engines, and all indications show that this trend is going to continue. 
A digital marketing strategy without SEM and SEO is incomplete. You want to drive clicks to a website? You need to rank highly on Google.
Digital marketing agencies know this. Their clients know this – even if they don't know exactly what SEO is. Yet creating an in-house SEO team is a costly, time-consuming, and risky proposition. Even if you pour a lot of resources into an in-house team, you might not get the results you – or your clients – need.
Enter SEO resellers. 
The term "SEO reseller" can lead to some confusion. Online, you'll find companies that buy SEO services and sell them to their clients called "resellers", since they're "reselling" SEO services they've purchased from another company. 

When we're talking about SEO resellers, we're talking about the companies who sell you SEO services to offer to your clients.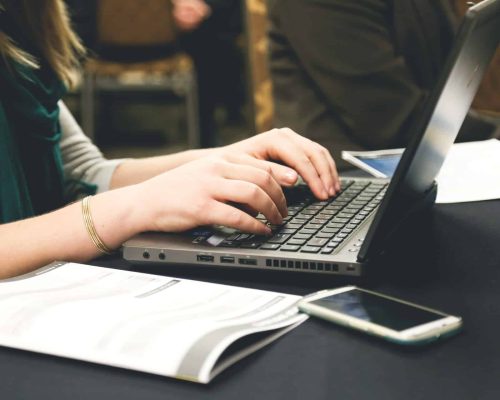 Your clients want SEO services. You know how important it is to offer these services, both for client acquisition and retention. 
Even clients who don't quite understand what SEO is, will look for it in their online marketing – people intuitively understand how important search engines are to commerce in the 21st century.
Online marketing agencies need to offer SEO services to stay competitive in this market, but few have the capacity to offer the service in-house. Resellers allow you to expand your reach and make a profit.
SEO is an expensive industry to get into. The median wage for an SEO specialist is $46,000/year; to get a specialist with the breadth of experience and proven results can cost you a lot more. 
You'll also need to download tools for your specialist. Many of the most commonly used SEO tools cost $100/month or more. SEO is all about data, so you'll need more than one of these tools. 
From there, you'll need to pour cash into creating content, finding authority domains, pitching your content to those domains for backlinks, creating SEO reporting software for clients…
The list goes on.
With a reseller, you don't have to worry about any of these costs. Pay the monthly rate the reseller charges, and sell it back to your client at cost or for a profit – whatever works for your budget. SEO resellers can charge much lower rates than what it would cost you to move to in-house SEO – they already have all of the infrastructure in place.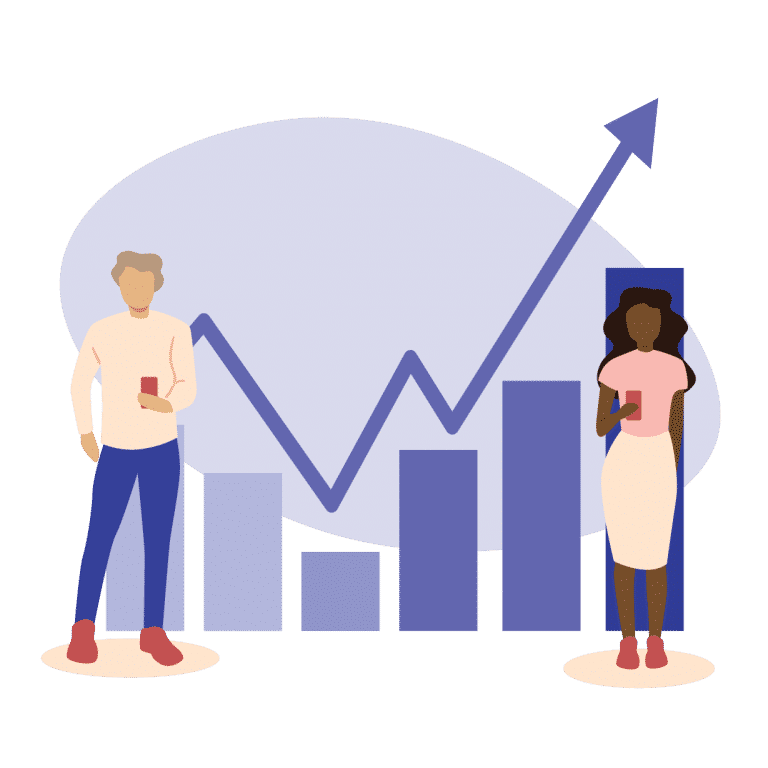 You might be saying "Hey, resellers sound great, but I really do want to expand my agency into in-house SEO".
That's completely understandable – SEO is a really important tool to have in your toolbox. The tricky thing here is that SEO isn't just a switch you can turn on. Even if you hire a specialist, get all of the tools, and start creating content, you still won't have:
Data about expected results

Accurate KPIs

A network of authority sites with whom your content creators have created a good relationship

A proven track record of success

In other words, you won't have a lot of the data and knowledge that comes with experience. That means even if you do want to move to in-house SEO, you should still use a reseller for some of your clients – they can help you stack your SEO efforts up against the best, and give you access to the insights and experience your clients need.
Scalability and Flexibility
Clients have a wide variety of demands surrounding SEO, and those demands are likely to change depending on how much they know about the subject – as well as what results you deliver.
SEO resellers, like First Rank, have several tools and specialists at their disposal. Only need SEO for one client? No problem. Want SEO for all of your clients? We can do that, too. 
Maybe you only need SEO for initial technical optimization and some low domain authority links. Maybe you have clients who want the full package – high authority backlinks, high-quality, SEO-optimized content, and a thorough technical audit and site structure redesign. Whatever your client needs, your SEO reseller offers.
White Label SEO vs. Outsourcing SEO
You may be wondering about the difference between white label SEO resellers and just outsourcing your SEO. After all, it may be simple enough to hire an SEO specialist as a contractor to do some SEO work for you. Why opt for resellers?
All white label SEO is a type of outsourced SEO, but not all outsourced SEO is white label – it's a square/rectangle relationship. There are two main advantages to opting for white label SEO. First, if an SEO company has a proven track record offering white label services, you can be sure that other marketing firms have had success using them for their SEO needs.
The ability to offer white label services is already a strong indication that the SEO agency in question is successful. It means they can scale their services to meet the needs of other marketing agencies – that takes a lot of resources.
The second and most important element of white label SEO resellers? 
You get all the credit.
White label SEO is branded with your company's logo.
With A Reseller, You'll Get Custom Marketing Materials
Everything your client sees will be branded with your agency's information. For all your clients will know, you are doing the SEO in-house. This is a great option for agencies who are looking to keep their branding consistent (and, let's be honest, that should be all of you), or any agencies who are planning to move their SEO in-house. The smoother the client experience is, the better!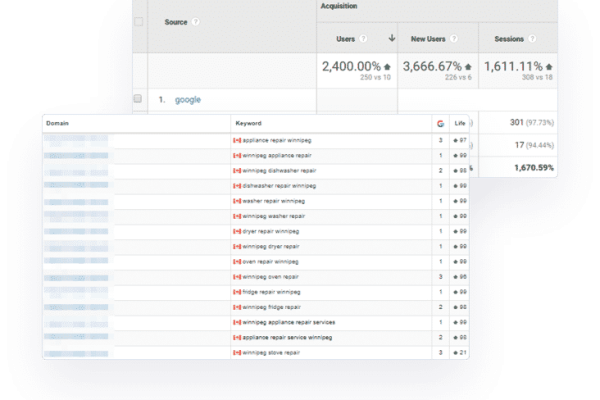 Services our SEO Reseller Program Includes​
All of First Rank's SEO reseller programs include white label branding – all of the reporting will be branded with your agency's logo. 
You'll also get First Rank's years of experience. We never take on clients unless we're absolutely sure we can get them results. When we say results, we don't mean in some abstract sense – your clients will make money using our SEO services. Which they'll see as your SEO services.
In other words, your clients will see you making them money.
At First Rank, we take a 6 Pillar Approach to SEO – by focusing on six core competencies, we've created a system that works. The 6 Pillars are:
Keyword Research. This is the first step to any excellent SEO strategy. We figure out which keywords are the most viable for your clients to target, then we create a strategy to get them ranking for those keywords. We'll help them rank for useful long-tails, SIL queries, and anything else that will help search engine users find your client. We provide all the reporting to show your clients how well they're performing, and how it's boosting their sales funnel.

Technical Optimization. You can have the best content creation strategy on the planet, and all the backlinks you want, but if your site isn't optimized, it won't help. We'll go through your client's site, looking for error codes, bad redirects, and sub-optimal site structure. We can correct all of this, improve the site's structure, add relevant schema, and do all kinds of other things to ensure your client's site is optimized.

On-page SEO. This is where a lot of the magic happens: SEO-optimized content in the form of revamped content pages, blogs, videos, infographics – whatever is going to get search engine users on your client's website. 

Off-page SEO. We have connections with a number of high authority websites – websites who have seen the high-quality, SEO-optimized content we deliver. We'll get links from these websites to your clients.

Google My Business. Your marketing agency has probably set up GMBs for all of its clients – we help through GMB optimization. Have clients without a GMB? We can help you get them set up. 

Blog Management. For technical, on-page, and off-page SEO, there's nothing better than an incredible blog. We use our blog content to answer questions and catch long-tail keywords; they also help us get backlinks. After all, if you've got the best blog in your industry, who wouldn't want to link to you?
Our Services Are Scalable
Some clients will need a brief technical audit, one blog post a month, and a few backlinks from medium authority domains – and they'll be happy! Other clients will need pillar content, a blog every week, and deep site restructuring. Whatever your clients need, we can scale our services to meet their – and your – needs.
We're a top-tier SEO company looking to help other marketing agencies succeed. We have the resources, the know-how, and the track record to help you grow your business. 
You don't have to take our word for it, though. Our SEO strategies work. Take a look at our results.
We want to be your SEO partners. We'll only partner with you if we're absolutely sure that together, we can grow your business. Everything will be branded with your company's logo so your clients will have a consistent experience with your agency. We do all the SEO work – you get all the credit.
Interested?